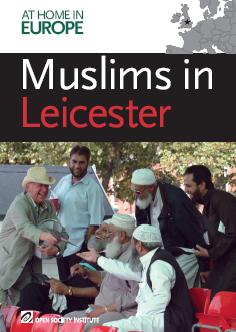 Most Muslims who live in Leicester feel at home in the city, a new study has found. Muslims in Leicester is the most detailed report on Muslim life in the city to date, and comes after researchers spent months questioning 300 people in Evington, Spinney Hills and Stoneygate.
The report found the majority of Muslims possessed a strong British identity and a sense of belonging to the city. The report by the Open Society Institute praised Leicester's vibrant faith communities and strong political participation by ethnic minorities – 17 of the city's 54 councillors are from an ethnic minority background.
Leicester Mercury, 23 April 2010
---
The OSI study is rather more nuanced than this article suggests. It notes the existence of "differing levels of socio-economic deprivation in areas within the city; simmering tension between particular minority groups; underachievment and unemployment among Muslims; and the increasing economic divide between the affluent and not so affluent".
Neverthless, the study reinforces the view that Leicester, contrary to right-wing cliches, is a multicultural sucess story.