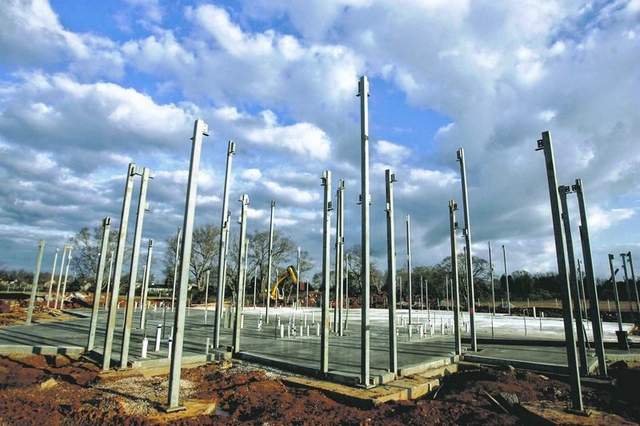 Despite threats, courtroom allegations and even legislation aimed at their faith, the Islamic Center of Murfreesboro still had reason to celebrate in 2011. The congregation launched construction in late September on building the first 12,000 square feet of their new mosque and community center on Veals Road, southeast of Murfreesboro. S&A Constructors of Nashville estimates the work to be done in 10 months.
Getting to the historic moment almost didn't happen. The congregation had to defend itself in Rutherford County Chancery Court against more than a dozen plaintiffs who challenged the county's approval of its site plan in 2010 and questioned the real intent, as well as the very religion, behind the new worship center. It took a ruling by Rutherford County Chancellor Robert Corlew III to settle the latter issue.
"Those who are adherents to Islam are entitled to pursue their worship in the United States just as are those who are adherents to more universally established faiths (in our community)," Corlew wrote. "We are all very familiar with the legal principle that in the United States, all citizens enjoy the right to freedom of religion and freedom of speech.
"We have a duty equally to treat those whose religious beliefs are similar to the majority beliefs and to those whose beliefs are very different from the majority," Corlew added in his ruling.
"Assuming for purpose of argument momentarily that such is true, were the Court to consider that after construction, the Muslim congregation may begin to use the structure for terrorist activities, for example, as the Plaintiffs assert will occur, then it will be the duty of law enforcement personnel and codes enforcement personnel to halt the activities," Corlew wrote. "The remedy, then, is that of halting the illegal activity and not resistance to the use of the land."
In August 2010, arsonists set fire to earth-moving equipment at the congregation's future mosque . The congregation this year also faced a bomb threat just before the 10th anniversary of the Sept. 11, 2001, terrorist attacks on the United States.
Although Corlew has backed the ICM's rights, the case will continue in 2012 and focus on the plaintiffs' contention that the county government failed to provide adequate public notice before the county's Regional Planning Commission approved the congregation construction plans May 24, 2010.
Corlew has scheduled a trial to start at 1 p.m. April 25 and continue on April 26 in his courtroom on the third floor of the County Judicial Building on Murfreesboro's Public Square.