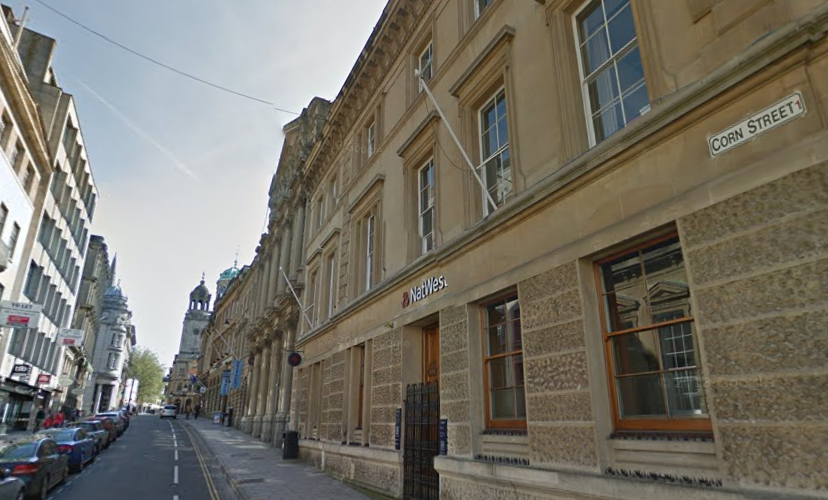 A teenage girl walking home from school through Bristol's city centre was spat at in one of the busiest streets in the centre – a place where she should have been safe. And while the incident took place, leaving the 17-year-old feeling humiliated, nobody stopped to intervene or help.
Now councillors in the inner city ward where the girl lives say they fear there could be a backlash in Bristol if more "Islamophobic" incidents occur.
The girl, who has asked not to be named, was walking in the city centre along Corn Street wearing a headscarf when a man approached and started hurling insults at her. She tried to take the abuse in her stride, but the tirade got worse. The man began spitting in her face and all over her clothes and school bag.
The Bristol Post understands that he was swearing and shouting insults against Islam and her supposed birth place – even though the girl was born in Bristol, has never lived outside the city and considers herself British. Eventually the girl ran off and phoned her father who immediately came to pick her up. He took her to Trinity Road police station and made a formal complaint.
Lawrence Hill ward councillor Hibaq Jama, who has been supporting the family, said: "It was a cowardly thing to do, which totally humiliated the girl. One of the appalling aspects about this was that no one went to help the girl. I would like to think that most people who see a child being abused in public would do something, even if that is just call the police."
Ms Jama, Bristol's first Somalian-born councillor, said the girl had been quiet and withdrawn since the incident and had suffered considerable emotional and psychological distress.
She said: "We're talking about a very bright girl who was doing well with her A levels, who was outgoing, happy, friendly, who now is concerned about being alone in Bristol's public places. She was picked on because she was wearing a headscarf. As if somehow wearing a headscarf ought to single someone out as a foreigner. This has lead to many of her friends who also wear headscarves to be worried about being alone in public."