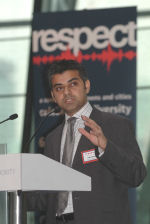 The Guardian has learned that a radical Muslim group, Hizb ut-Tahrir, which the prime minister intends to ban, is not involved in violence or terrorism, according to a leaked unpublished government report prepared for Tony Blair.
Two of Labour's four Muslim MPs yesterday told the Guardian that they oppose banning Hizb ut-Tahrir, as announced on Friday by the prime minister as part of a package of measures to tackle extremism after the bombing attacks on London last month.
Shahid Malik, MP for Dewsbury, West Yorkshire, told the Guardian that he thought banning the group could be a mistake. Mr Malik is one of four Labour Muslim MPs who have met Mr Blair to discuss how to crack down on extremism. He said: "By banning them their ideas are still there, but unanswered. British Muslims must intellectually confront these ideas."
Sadiq Khan, MP for Tooting, has been targeted by the group's activists. Mr Khan, a civil rights lawyer, said: "I dislike immensely Hizb ut-Tahrir and despise some of their activists, but nothing I've seen or experienced amounts to them inciting violence. There's no justification for a ban, and people are saying it's an example of double standards as there is no plan to ban the British National party."
Last year a paper, called Young Muslims and Extremism, was prepared for Mr Blair on the orders of the home and foreign secretaries. It says: "Most of the structured organisations, eg Hizb ut-Tahrir, will not directly advocate violence. Indeed membership or sympathy with such an organisation does not in any way presuppose a move towards terrorism."
The leaked Young Muslims and Extremism paper is available here.