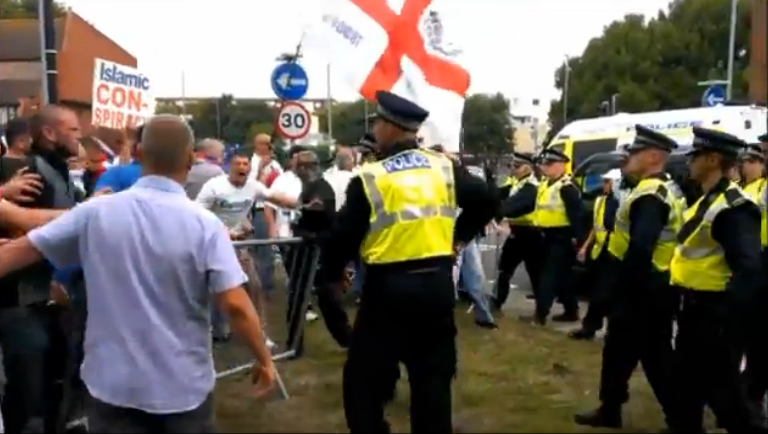 Members of the EDL and other far-right factions battle with police during a protest against the Madani Academy last August
An open day will be held for families interested in sending their children to a controversial Muslim school. The Madani Academy in Portsmouth is holding the event on Sunday. It is inviting prospective students along ahead of its official opening, which it hopes will be before September.
But last summer, demonstrations led by the English Defence League were held outside the venue in opposition to it opening. And there was outcry later in the year after a pig's head was stuck on a spike on the back gates.
As reported in The News, the academy will be based at Merefield House, on the corner of Lake Road and Fratton Road. The people behind the academy won a bid to buy the building off Portsmouth City Council for £750,000. The management team said the site was the right one given its central location in the city and the fact it has a car park. They raised the £300,000 deposit for the building and the rest will be paid off in stages.
Ukip ward councillor Paul Godier said people shouldn't be hostile towards the academy and the event will hopefully help to alleviate any concerns. "No-one has the right to be hostile," he said. "I think we need a bit more education about what is going to be put there and what will be on offer. What I see of it is that it's a school, an educational establishment. There's news all over the place that these type of schools are struggling, but that's the same with any school now. If it's offering something a bit more than we should be welcoming it, as long as it fits in with the community."
The school's mission statement is to create an independent faith school which will "deliver high quality education of the national curriculum and Islam". One of the school's directors, Luthufur Rahman, confirmed there would be an open day to share information with parents.