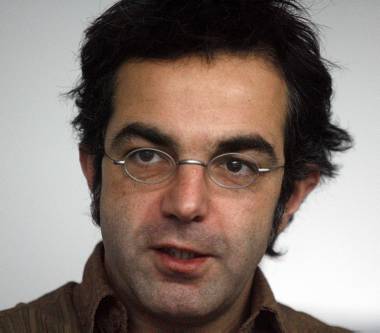 Controversy erupted in Germany Friday after a Muslim author was deleted from the winners' list of an annual culture award after he wrote that a crucifix was an idolatrous image.
The state of Hesse had planned to hand its 45,000-euro (61,000-dollar) prize this July jointly to a Jew, a Muslim, a Catholic and a Lutheran to honour the cultural achievements of the monotheistic religions.
But Catholic Cardinal Karl Lehmann of Mainz and Peter Steinacker, former head of the Lutheran church of Hesse and Nassau, objected to sharing the state culture prize with Navid Kermani, an Iranian-born author.
Kermani had begun an article about a crucifix, a standard Christian image that depicts Jesus Christ in an agonizing death nailed to a wooden cross, with, "I'd express my personal rejection of the theology of the cross frankly with 'blasphemy and idolatry'."
The prize board then wrote to Kermani withdrawing its offer of the prize to him.
The Central Council of Muslims, one of four national Islamic groups in Germany, described the church reaction as "childish". Aiman A Mazyek, secretary of the council, to the Berlin newspaper Tagesspiegel, said, "How would they have felt if a Muslim had refused to meet a churchman because he did not revere the Prophet Mohammed?"