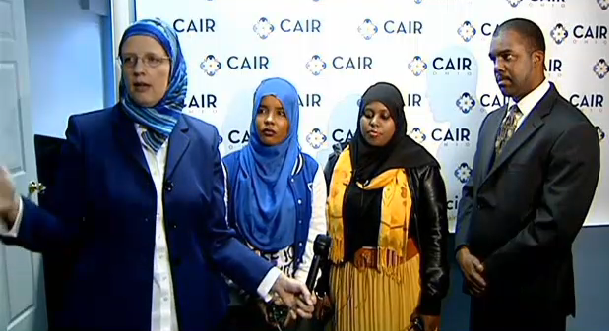 At the DHL Global Mail plant in Hebron, Kentucky, 24 Muslim workers took a break to pray. They say it cost them their jobs. The company denies any wrongdoing.
At a news conference Thursday, the Council on American-Islamic Relations (CAIR) says the workers were fired unjustly. "These workers contend that they were dismissed from their jobs for asserting their right to a reasonable accommodation for their religious practices including daily prayer," said Karen Dabdoub, executive director of CAIR-Cincinnati.
The complaint stemmed from a situation during October when CAIR representatives say DHL Global Mail reversed a flexible break time policy. Two dozen employees allegedly still walked off the job at an appointed Islamic prayer time. In Islam, followers are required to pray five times per day. CAIR is requesting that all employees who were fired get reinstated. It is also seeking damages and policy changes.
"Not only as a Muslim, but also as an American, it makes me feel disgusted that in this day and age we are having discrimination about religion," said Asad Nawabi with the Louisville mosque. According to Nawabi, prayer is a crucial part of the Islamic faith. "Prayer," Nawabi said, "is the same thing as in every Christian believing in Jesus Christ as their savior."
So far, 11 complaints have been filed with the U.S. Equal Employment Opportunity Commission.