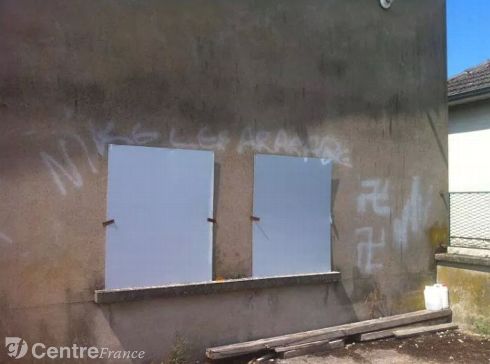 Nazi graffiti was discovered on Saturday morning on the walls of a building used as a prayer room for the Muslim community at La Charité-sur-Loire (Nièvre) , according to statements by the Cosne-sur-Loire police on Sunday.
Swastikas, SS insignia and the words "Fuck the Arabs" were inscribed in white paint on the walls of an old garage in the town, according to the same source, confirming a report in the regional newspaper Le Journal du Centre .
The acts were allegedly committed Saturday between 5am and 10am. There was no sign or notice, however, to indicate that this space has been converted into a prayer room.
"It is certainly an isolated act connected to what is happening now in Gaza," police said.
The Muslim Association of Charitois, which occupies the premises, has filed a complaint for "damage or deterioration of a building used for worship."