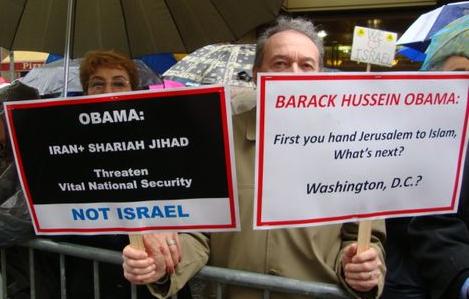 About 2,500 people rallied in the rain for a united Jerusalem, on Sunday, April 25.  They understood the attempt to detach Jerusalem from Israel as piecemeal conquest.  They came to support Israeli existence and self-determination.
Organized by Beth Galinsky of the Jewish Action Alliance, 50 organizations of Hindus, Sikhs, Jews, and Christians demonstrated at the Israeli Consulate.
See Jihad Watch and Atlas Shrugs.
Update:  See also "Feeling the hate in New York", LoonWatch, 29 April 2010