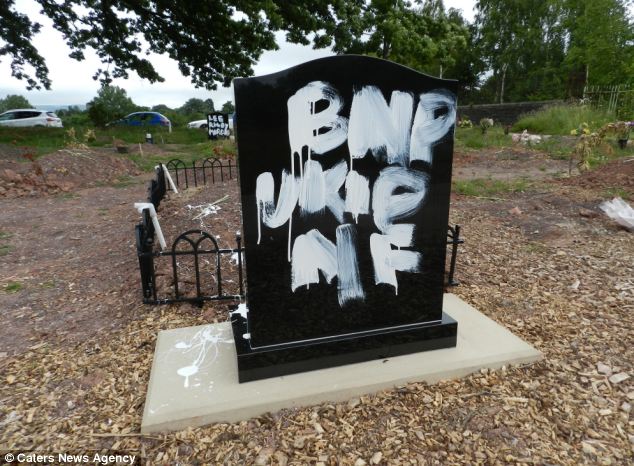 Police investigating racist graffiti on Muslim graves in Newport are pursuing a number of leads and the officer in charge of the case is positive the culprits will be caught.
Members of Newport's Muslim community joined police officers and councillors at Christchurch Cemetery yesterday.
Vandals used white paint to write "Lee Rigby murder," "white power" and drew swastikas on four gravestones at the weekend. Initials of the British National Party (BNP), the UK Independence Party (UKIP) and the National Front (NF) were also smeared, as well as racist slogans.
Sgt Scott Askew, who is leading the investigation, was positive those responsible would be caught. He said: "We have got a few leads, one which I am particularly excited about. These are sensitive lines of inquiry that are being carried out at the moment. I'd like to remind the public that this is an isolated incident. I can't recall seeing anything like this happen in Newport before."
Forensic teams were at the scene on Sunday to gather further information and paint comparison tests are being carried out.