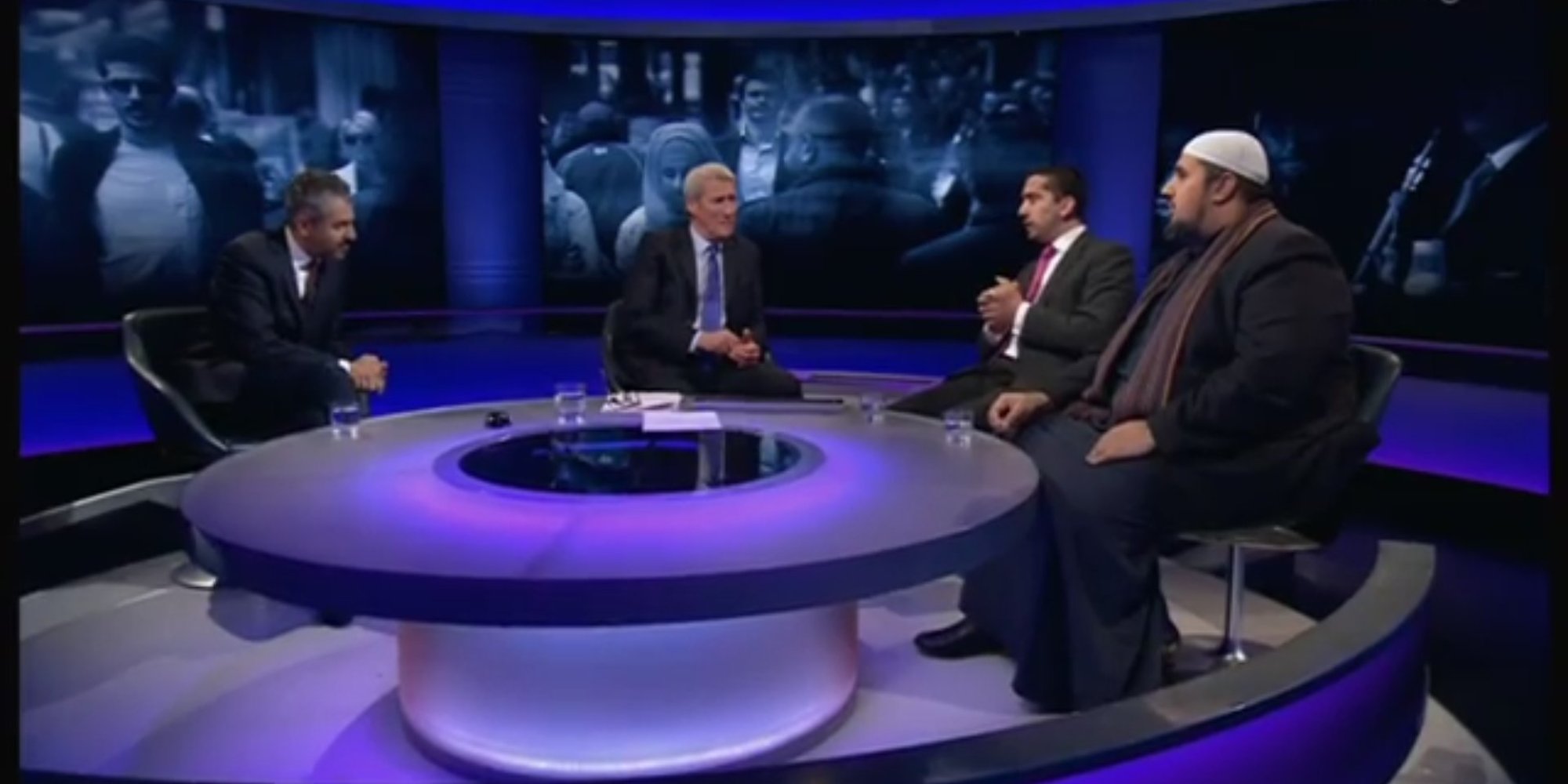 On Monday evening BBC Newsnight broadcast a piece about the representation of British Muslims.
Bizarrely, the segment featured a 6-minute film by Quilliam's Maajid Nawaz, probably the least representative Muslim in the UK. Among the individuals Nawaz interviewed was the Iranian "ex-Muslim" Maryam Namazie, who is a leading figure in a crazed far-left sect called the Worker-Communist Party of Iran and even less representative of anyone than Nawaz himself is.
In the studio discussion that followed the film Mehdi Hasan and Mo Ansar took on Nawaz, although Nawaz's disinclination to allow his critics to speak without trying to talk over them meant that the debate produced more heat than light.
The discussion was originally intended to include Myriam Francois-Cerrah, but for some reason the Newsnight producers decided against this. Over at the Huffington Post, she has outlined the criticisms she would have made of Maajid Nawaz, had she been present.