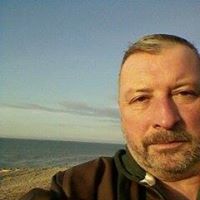 A UKIP candidate has sparked controversy by posting an offensive comment on Facebook, saying 'there is no such thing as a benign Muslim'.
Kevin O'Doherty posted the remarks on the social media website in relation to a story he shared about a Birmingham school at the centre of allegations of a takeover plot by Islamic hardliners. He is standing as a UKIP candidate in the Central St Leonards ward in the Hastings Borough Council elections on May 22.
The post, dated April 21, said: "There is no such thing as a benign Muslim, only a latent adherent of Koranic dogma." It has since been removed from the internet.
It has been reported Mr O'Doherty has expressed his views on controversial and sensitive topics in the news before. After a UKIP candidate said comedian Lenny Henry should 'emigrate to a black country', Mr O'Doherty wrote on the Daily Telegraph's Facebook site: "Lenny Henry is the one who raised the issue of racism by his proposition. The repudiation may not be pretty, but does it not have validity? He wants to set quotas which will do more harm than good. He is an opportunist grandstander."
Magdi Osman, one of the founder members of East Sussex Islamic Association, and ex-Imam (leader) of Hastings Mosque, said Mr O'Doherty's remarks on Muslims were 'offensive'. He told the Observer: "We are looking for peace and harmony with the community and remarks like this do not help. I found the remark offensive and comments like this open the gates for conflict, disunity and hatred. It's unhealthy and we don't need this. We have great respect for English people and they have shown us a lot of respect and care."
Tim Miller, treasurer of Hastings Interfaith Forum, said: "Anything that amplifies blind prejudice is extremely unhelpful at a time when, if there are any tensions, the best way to diffuse them is to meet each other and get to know each other. Our experience of the local mosque is that they are very open to contact with the non-Muslim community."
The Observer tried to speak to Mr O'Doherty at his house in Combermere Road, St Leonards on Wednesday (April 30) to get his comments but was told he was away in London.
A UKIP spokesman said: "UKIP is a non-racist, non-sectarian party and all candidates and members are expected to uphold these values. Where evidence is produced to indicate a breach it will be considered at the earliest opportunity by the National Executive Committee as part of an established disciplinary procedure."
Hastings and St. Leonards Observer, 2 May 2014
See also The Argus, 30 April 2014
Update:  See also "'Nazi tattoo' UKIP candidate in mystery powder naked photoshoot", Political Scrapbook, 16 May 2014