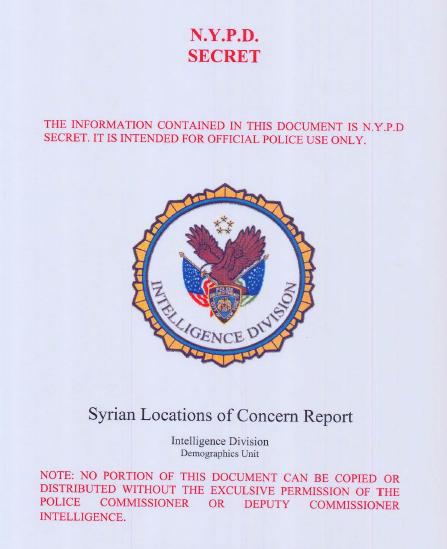 The New York Police Department collected information on businesses owned by second- and third-generation Americans specifically because they were Muslims, according to newly obtained secret documents.
They show in the clearest terms yet that police were monitoring people based on religion, despite claims from Mayor Michael Bloomberg to the contrary.
The NYPD has faced intense criticism from Muslims, lawmakers – and even the FBI – for widespread spying operations that put entire neighborhoods under surveillance. Police put the names of innocent people in secret files and monitored the mosques, student groups and businesses that make up the Muslim landscape of the northeastern U.S.
Bloomberg has defended his department's efforts, saying they have kept the city safe, were completely legal and were not based on religion. "We don't stop to think about the religion," Bloomberg said at a news conference in August after The Associated Press began revealing the spying. "We stop to think about the threats and focus our efforts there."
In late 2007, however, plainclothes officers in the department's secretive Demographics Unit were assigned to investigate the region's Syrian population. Police photographed businesses and eavesdropped at lunch counters and inside grocery stores and pastry shops. The resulting document listed no threat. And though most people of Syrian heritage living in the area were Jewish, Jews were excluded from the monitoring. "This report will focus on the smaller Muslim community," the report said.
Similarly, police excluded the city's sizable Coptic Christian population when photographing, monitoring and eavesdropping on Egyptian businesses in 2007, according to the police files. "This report does not represent the Coptic Egyptian community and is merely an insight into the Muslim Egyptian community of New York City," the NYPD wrote.
Many of those under surveillance were American-born citizens whose families have been here for the better part of a century. "The majority of Syrians encountered by members of the Demographics Unit are second- or even third-generation Syrian Americans," the Syrian report said. "It is unusual to encounter a first generation or new arrival Syrian in New York City."
Associated Press, 9 March 2012
Read the documents here, here and here.
See also "Yep, the NYPD was definitely profiling Muslims", New York Magazine, 9 March 2012