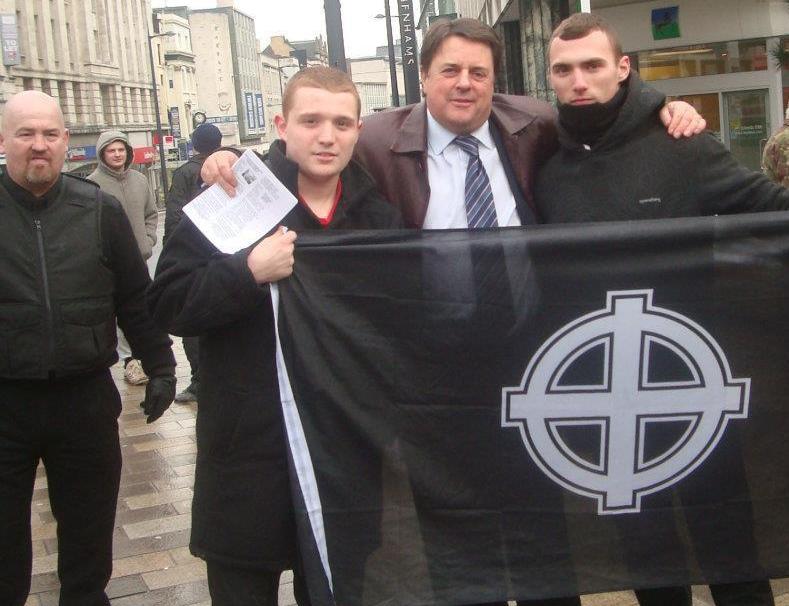 'George Edwards' with fellow fascists in Liverpool protesting against 'Muslim paedophiles'
A far-right thug has been rejected as an Olympic security guard after his sick views were exposed by the Daily Star Sunday.
BNP activist George Crapper, who is linked to neo-Nazi groups, passed an interview stage with security giant G4S. But after we contacted the firm, which has a £200million contract to protect the Games, it said he had been rejected for a role.
Crapper, 48, had spent two days training with the company earlier this month. The Sheffield-born yob, who has protected BNP leader Nick Griffin, would have had unrestricted access to Olympic venues.
Crapper, who also goes by the name George Edwards, airs his racist thoughts on his Facebook page and blog. He posted a picture of a plane flying into Mecca and wrote: "Any volunteers for the next pilot training hahahahahaha."
Daily Star Sunday, 18 March 2012
Here is a characteristic post from George Edwards' BNP-supporting blog the Sheffield Defender: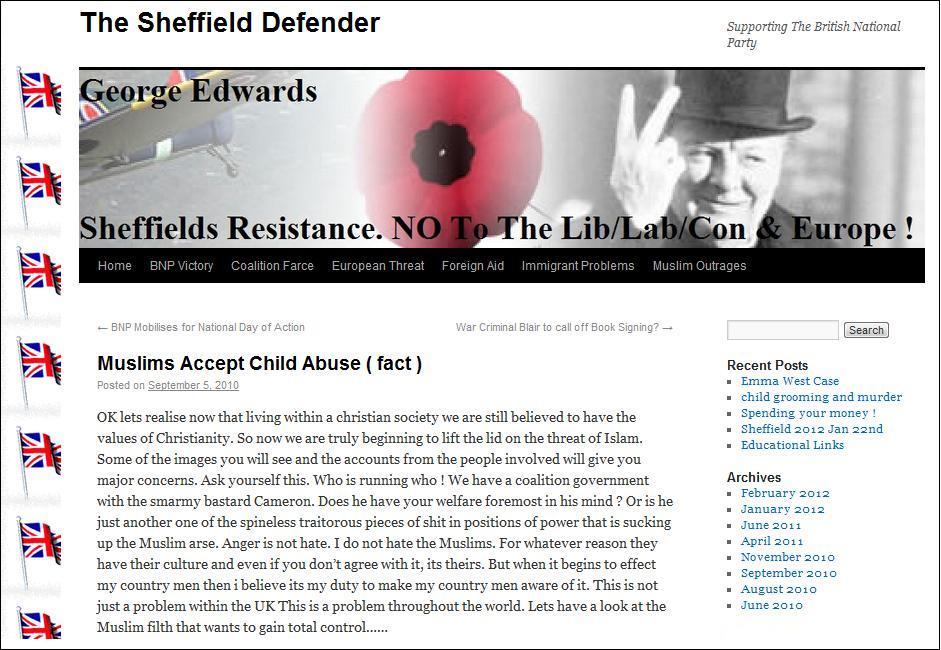 But nobody could accuse Edwards of narrow sectarianism. His BNP affiliation doesn't prevent him from enthusiastically endorsing the EDL too: