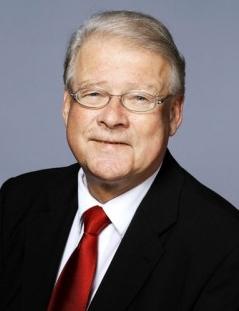 As the local elections take place in Norway next month, politicians are said to lead their campaigns in a peaceful fashion after what happened in Utøya Island and at Oslo City Centre last month. However, some go that extra mile and cause further controversy.
Former Chairman of the Progress Party (FrP) Carl I. Hagen, who is running for Oslo Mayor, has continued his series of contentious remarks, saying most terrorists are Muslims, reports NRK.
Releasing his Party's manifesto in 2005, he was quoted byAftenposten as criticising the foreigners in Norway, branding them as "perpetrators". Already in 2004 he was censured for his controversial views of Islam, after he alleged that its extreme faction planned to Islamify the world.
Standing by what he said at the time, Mr Hagen tells Aftenpostentoday: "We had seen regular reports about suicide bombers down to 10-years old in the Middle East. What I said was when holding my speech was just a correct description."
Foreign Minister Jonas Gahr Støre was first to respond to Hagen's recent comments, calling them "grotesque", particularly when the country is still in mourning about Anders Behring Breivik's twin massacres on July 22.
"The Progress Party has a tendency to talk about Muslims as large groups, giving them the features and characteristics because they are Muslims. Carl I. Hagen is repeating his message. He says that not all Muslims are terrorists, but almost that all terrorists are Muslims. I think it is a grotesque statement. It was then, and is especially today after what we have experienced in Norway."
According to the Minister of Children, Equality, and Social Inclusion, Audun Lysbakken: "The Progress Party has talked about Islam and Muslims in a way that creates the impression they are a team with specific values ​​and attitudes that do not fit in Norway. It has a responsibility for the attitudes expressed against Muslims in the hours when many thought that Muslims were behind the terror attacks."