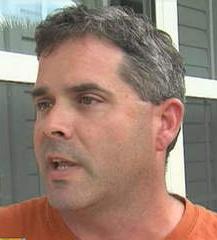 At around the same time the nation paused to remember those lost on 9/11, John Jamason, a Public Information Officer with Palm Beach County, posted on his personal Facebook page:
"Never forget. There is no such thing as radical Islam. All Islam is radical. There may be Muslims who don't practice their religion, much like others. The Quran is a book that preaches hate."
"It was just my opinion on this day about that specific event and that religion," said Jamason. "There weren't any fundamentalist Christians on planes, flying into buildings on this particular day. Have Christians committed atrocities? Of course."
Jameson says his comments are OK because he didn't post them to a public Facebook page. "The point is, the people that are attacking our embassy in Libya, and attacking our soldiers, and doing things to us all around the world, are Muslims," said Jamason.
County commissioner Priscilla Taylor said Jamason couldn't likely be fired for the comments alone. She said, "We don't need to spread any more hate. Social media is where people get these crazy ideas."
At the Palm Beach Muslim Community Mosque, Imam Abdul Hakim said it was irresponsible for Jamason to paint a religion of almost a quarter of the earth's population with one brush.
"If somebody has a comment on me and say I'm a bad person, that's not going to make a difference to me in my life because I know I'm a good person," said Hakim. "Maybe he should be suspended or something, because the thing is if you're going to bring that mindset into one facet, it might evolve into other facets and that might affect his work too."
Jamason was asked whether he owed anyone an apology. "If I owe anybody an apology, it would be the county commissioners and county administration just for the fact that you're all on my porch. No, I don't think I owe anybody an apology, I didn't say anything offensive, " he answered.
Palm Beach County Administrator Robert Weisman said, "He is a merit system employee who is protected by State law from arbitrary termination and has many employment rights as a result.  If he was an at-will employee, for which I do have more discretion, I would be considering his termination today for the ignorance of his comments and that they are hurtful to part of our community."
Update:  See "Muslim group demands public records after county communications staffer posts anti-Islamic message", Palm Beach Post, 13 September 2013