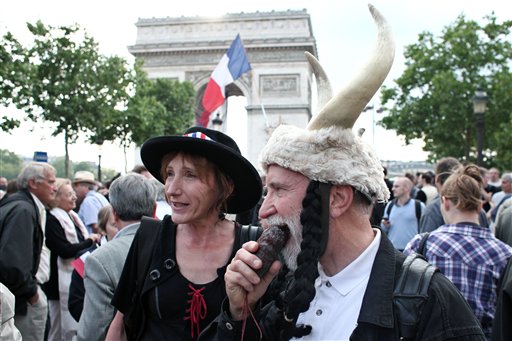 Several hundred people have attended a party serving sausage and wine on a Paris street after the event was banned from a different location.
Organizers had planned on holding the event in a heavily Muslim neighborhood of the French capital. The so-called "Sausage and Booze" gathering was seen as offensive to Muslims, and police banned the event earlier this week.
That didn't stop some 300-400 people from turning out for the party Friday. Some carried French flags.
Instead of the neighborhood originally chosen, it took place on the famed Champs-Elysees avenue near the Arc de Triomphe. Police officers looked on as revelers tucked in to sausages and drank wine from plastic cups.