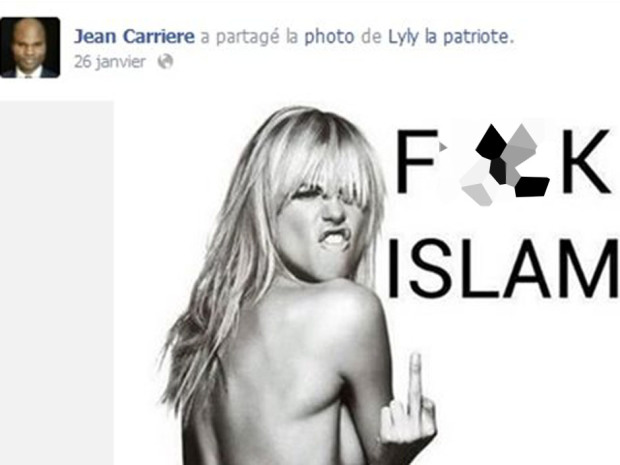 A Parti Quebecois candidate has resigned after it was learned he posted a "F— Islam" photo on Facebook.
Parti Quebecois Leader Pauline Marois said candidate Jean Carrière, 25, offered his resignation this morning and she accepted it after Quebec media reports. The photo shows a topless woman, extending a middle finger with the inscription "F— Islam" and was posted in late January.
Carrière initially told Radio-Canada he shared the photo because its message was "feminist."
His Facebook page, which has since been taken down, reportedly praised France's Marine Le Pen, the leader of the extreme right Front National party.
The PQ's treatment of Muslims has been criticized since the party proposed the so-called "Charter of Quebec values" – which would prohibit public employees from wearing religious symbols, such as a hijab.
Carrière was to represent the PQ in the east-end Montreal riding of LaFontaine, which has been held by the Liberals for nearly three decades.