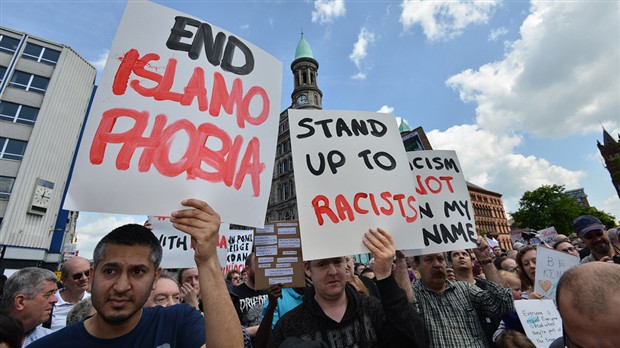 One of the speakers at an anti-racism rally attended by thousands of people in Belfast on Saturday has called for the First Minister to make a public apology over recent comments he made about the Islamic faith.
Mohammed Samaana has worked as a staff nurse at the Ulster Hospital for over a decade. A member of the Muslim community, he has been the victim of racist attacks in Northern Ireland. He told UTV that the First Minister Peter Robinson should apologise publicly for recent controversial comments he made about Muslims.
The DUP leader's comments appeared to defend controversial evangelical pastor James McConnell, whose sermon about Islam is being investigated by police. Mr Robinson has previously insisted his remarks were "misinterpreted and given a meaning that was never intended". He met with NI's Muslim leaders earlier this week at Stormont Castle, where he apologised in private.
Mr Samaana said the apology should not have been behind closed doors and he is angry that the First Minister has not apologised to all Muslims. "I heard the insult – but I haven't heard the apology. I heard that he apologised before three men behind closed doors – that's not an apology, " he said. He wants a public apology and for Peter Robinson to condemn the recent negative comments made by Pastor McConnell.
The pastor likened "cells" of Muslims in Britain to the IRA as he addressed a congregation at Whitewell Metropolitan Tabernacle in north Belfast last Sunday. He branded Islam a "heathen" doctrine and said it was "satanic" and "spawned in hell".
Mr Samaana said that Pastor McConnell needs to come out and condemn racists and racist attacks.
See also "Anti-racism rallies take place in Belfast and Derry", BBC News, 31 May 2014
Update:  See also "Northern Ireland's first minister called on to apologise publicly to Muslims", Guardian, 31 May 2014
Update 2:  See "Islam row: Peter Robinson makes public apology for causing offence to Muslims after meeting in Belfast", Belfast Telegraph, 3 June 2014