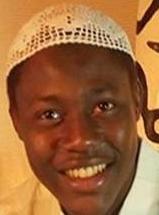 A former close friend of the man accused of trying to blow up a US plane has said he believes he was radicalised after leaving the UK in 2008.
Qasim Rafiq knew suspect Umar Farouk Abdulmutallab, accused of an attempted attack on Christmas Day, for three years at University College London. He said Nigerian-born Mr Abdulmutallab, 23, had shown no signs of violent extremism during their friendship. He said wanted to know what had driven his former friend "down this road".
Mr Abdulmutallab took an engineering with business finance degree at UCL between September 2005 and June 2008 and was president of its Islamic Society between 2006 and 2007.
Mr Rafiq, who preceded Mr Abdulmutallab as president, said if Mr Abdulmutallab had expressed radical views during their friendship, it would have raised question marks with him. He added there was pressure on Islamic societies after the London 7/7 bombings, so if had he done anything unusual during his time at UCL, it would have been flagged up.
Mr Rafiq told the BBC: "When I heard the news I wasn't sure what to think. I thought could this really be the same person? The humble, the kind, the well-mannered, well-spoken individual that I knew and I was a close friend to went on to do what he did. If I could speak to him now I would ask him: 'What is it that drove you down this road because you were not like this when I knew you? You were not like this when you were the president of the Islamic Society.'"