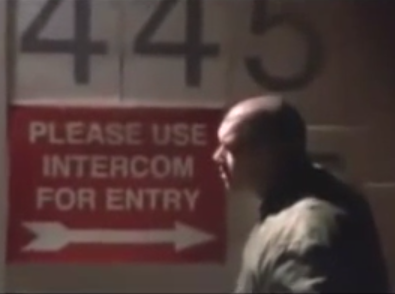 Police are investigating threats made against an Islamic centre by supporters of two right-wing groups. A video, posted on the internet, shows three men connected to the English Defence League (EDL) and one of its splinter groups, outside Anjuman-e-Zaini, in Brighton Road, South Croydon, late on what is believed to be Sunday night (January 19). Two of the men are seen ringing the door bell before one tells the camera that the building is an "illegal mosque". When no one answers he says they will be back to "have the place over".
The Advertiser alerted the community centre, which is a fully licensed place of worship, who contacted the police on Tuesday. Anjuman-e-Zaini is run by members of the borough's Dawoodi Bohra Community, a branch of Islam.
Secretary Shaukat Dungarwalla said the incident was the latest example of the centre being targeted by extremists, including an attempt to set the building on fire during the riots in 2011. He said:
"Given what's happened in the past we're very concerned. This is far from the first time we have been targeted. During the riots someone pushed a pile of rubbish against the door and set fire to it in hope of burning us down. Bricks have been thrown at the building on at least four occasions and our windows have been plastered with anti-Islamic posters. As soon as we were informed of this video we contacted the police. There's no smoke without fire. We're on full alert."
The threats were exposed by EDL News, a website set up in opposition to the far-right group. It includes the video, uploaded to YouTube, which shows two men hanging around outside Anjuman-e-Zaini. One turns to the camera and says: "This here is an illegal mosque. There's no council permission, there's no sign saying it's a mosque. Yet we've seen people coming in and out of here for prayers and all sorts of other business." He then asks a second man, called Dave, to press the doorbell again, before declaring: "Next Friday we're coming back and we really are going to have this place over".
The EDL News article includes a screenshot of the man inviting others to join him when he returns to the building, while another appears to threaten to cover it in stickers. He adds: "We don't want to spoil the surprise for the muzzies."
It is understood police have increased patrols in the area after being alerted to the video and Facebook posts. A spokesman for Croydon Police said: "We are aware of this online article and we are currently liaising with the Islamic Centre on this issue."
Croydon Advertiser, 22 January 2014
Update:  See also "Hate video shows right-wing extremists threatening to destroy Islamic centre in Purley", Croydon Guardian, 23 January 2014