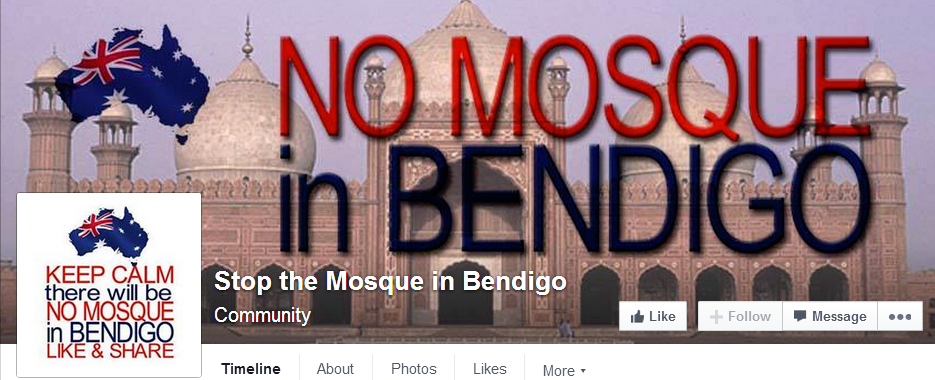 Victoria's police chief says the people behind plans for Bendigo's first mosque have been vilified by a small minority.
Ken Lay has used a speech during the Islamic holy period of Ramadan to voice what he said was a message of tolerance and goodwill. At the same time, he also delivered a rebuke to opponents of the mosque, which Bendigo councillors approved last month.
Chief Commissioner Lay said that during the planning process, the applicants were vilified by a small minority. He said that while people have the right to object, the incitement of hatred or distrust was unacceptable.
The Chief Commissioner said that when racism arises, leaders have an obligation to speak out and he praised those who had voiced support for Bendigo's Muslim community.
An appeal against the mosque is due to go before the Victorian Civil and Administrative Tribunal for the first time this Thursday.
See also Ken Lay, "Fear mongering is un-Australian", Cops and Bloggers, 11 July 2014