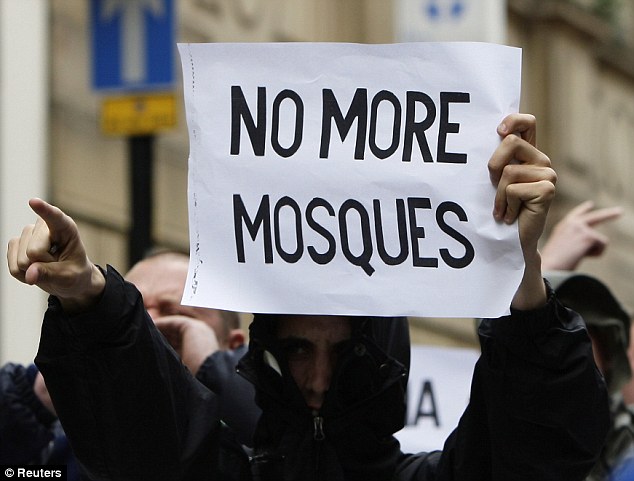 Police forces have met in Birmingham to discuss how to handle protests by an anti-Islamic extremism group.
Ninety people were arrested at a demonstration in the city on 5 September when English Defence League (EDL) members clashed with Muslims. The group is planning a protest in Manchester on 10 October after the city council failed to have it banned.
The summit involved senior officers from West Midlands, Greater Manchester, Bedfordshire and Metropolitan forces.
West Midlands Police said the protest in Birmingham had been difficult to police because much of the planning was carried out over social networking internet sites. It said the meeting would address how to tackle this issue and discuss whether new laws would help. It said it was not able to ban the Birmingham protest because the EDL did not formally apply for permission and the law only allowed permission to be refused for marches.