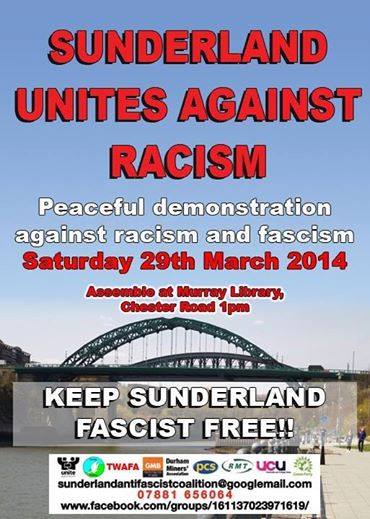 Police have promised residents that it will be 'business as usual' tomorrow despite plans for a demo by far-right protestors.
Extremist groups are planning a demonstration at the site of a new mosque in St Marks Road in Millfield, with around 100 people expected to attend. It is the latest in a series of protests against the new religious centre, and anti-facist groups are again planning a counter-protest.
A spokesman for Sunderland Unites Against Racism said: "We simply cannot allow fascists to divide the people of Sunderland and bring violence and hatred into the area."
Police say have been made aware there will be a demonstration at the site of the new mosque in St Marks Road in Millfield with around 100 people expected to attend. Demonstrators will make their way from Galley's Gill Road to St Marks Road, Millfield. There is also a planned protest at the grassed area on Ogden Street.
The planned policing operation will allow the people involved to peacefully protest, and enable police to respond quickly and effectively to any breaches of the law.
Sunderland will be business as usual – shops and pubs will operate as normal, but officers said there may be some minor disruption around rolling road closures needed to facilitate the march.
Superintendent Jim Napier, of Sunderland Area Command, said: "Northumbria Police has a vast amount of experience in policing demonstrations and we work together with organisers to ensure the demonstration passes peacefully.
"We recognise there may be feelings of concern and vulnerability within a number of communities and we continue to work closely with partner organisations and representatives from communities across the city to ensure they feel reassured and know what to expect on Saturday. Sunderland has a long history of communities living and working together and we want that to continue."
Police ask that anyone who intends holding a related assembly to contact police in advance.