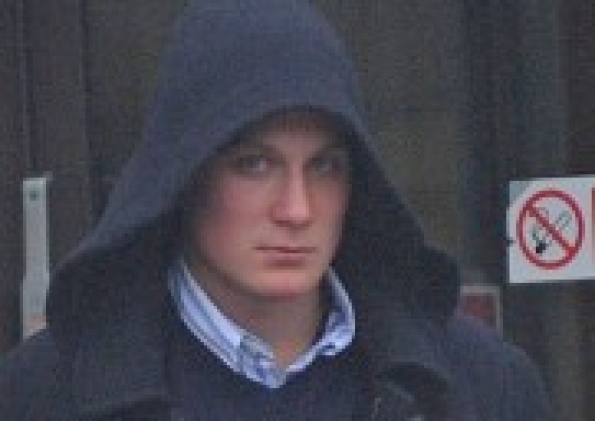 A thug who was arrested after trouble flared at a protest outside a mosque has avoided going to jail after a judge said his hands were tied.
Blaise Silvester was part of a group of people demonstrating outside the Jami Mosque in Victoria Road North, Southsea. The group were protesting on November 13 last year after a small group of Muslim extremists burned poppies in London during the minute's silence on Armistice Day.
The police arrived and set up two cordons to keep the protesters and members of the mosque and its supporters apart. But when 20-year-old Silvester saw his opportunity he ducked under the police tape and ran into the gathering, swinging punches. He was quickly arrested and carried off.
The offence was committed while Silvester had a six-month suspended prison sentence hanging over him for a previous assault. But Judge Graham White said that while it was his instinct to activate the suspended sentence he couldn't because the probation service had failed to contact Silvester about rehabilitation. That mistake kept him out of jail.
Judge White said: "My hands are a bit tied really. I'm not going to be activating the suspended sentence. The suspended sentence should have been ringing in your ears but you haven't had an opportunity to engage with probation through no fault of your own so it would be unjust to activate the suspended sentence."
The bricklayer, of Stubbington Avenue, North End, Portsmouth, pleaded guilty to affray and assault.
Roderick James, defending, said Silvester had acted in a moment of stupidity outside the mosque. "Very foolishly he took it upon himself to run across the road, past the police cordon and into the other group," he said. "It could have inflamed matters more but fortunately it didn't and nobody was injured."
Silvester was given a 12-month community order and told to do 100 hours of unpaid work in the community. He will have to wear an electronic tag and stay at home everyday from 9pm to 6am for two months. Silvester's family cheered as he left the court.