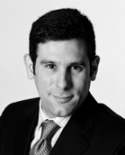 A father and his five-year-old son were turned away from their local swimming pool because they were the wrong religion. David Toube, 39, and his son Harry were told that the Sunday morning session was reserved for Muslim men only.
Mr Toube, a corporate lawyer, described his experiences on a blog. "I arrived at the pool to discover that they were holding what staff described to me as 'Muslim men only swimming'," he wrote. "I asked whether my son and I could go as we were both male. I was told that the session was for Muslims only and that we could not be admitted."
---
Yes, it's our friend David T from the "left-wing" blog Harry's Place, finding his true political home in a right-wing Tory rag.
See also "Banned from swimming pool for not being Muslim" in the Daily Express, "Multiculturalism gone wild: UK father and son banned from public swimming pool for not being Muslims" at Dhimmi Watch and "No swimming for dhimmis: how will the Left excuse this latest Western Muslim 'tolerance'?" by Debbie Schlussel.
Update:  Read the excellent post by D.B. at The People's Republic of Teeside, 19 April 2008