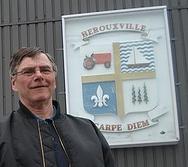 The small-town radical secularist who helped touch off the furor three years ago over reasonable accommodation of minorities cast his own unique spotlight yesterday on the province's proposed limitations on wearing face veils.
André Drouin dubbed Canada's multiculturalism policy "idiocy" and called for a moratorium on immigration. He also cast doubt on the separation of church and state, noting the Canadian Charter of Rights and Freedoms starts off affirming the "supremacy of God."
Drouin made his comments on the last scheduled day of the National Assembly's public hearings on Bill 94, which sets out guidelines for accommodating religious differences in Quebec's public sector.
Among its provisions, Bill 94 would require people seeking government services to uncover their faces, including Muslim women who wear veils or burqas.
After only three days of testimony representing a handful of more than 60 briefs received on the topic, the Liberal government has suspended the public debate until a date to be determined in August.
While other witnesses this week objected to the proposed law, claiming Muslim women are being singled out, Drouin said no religion offers women equality. He said he supports the Parti Québécois's proposal for a charter of secularism to end favourable treatment for religions and banning the display of religious symbols.
Drouin is author of the controversial Hérouxville "life code", which warned prospective immigrants to his village of 1,338 in Quebec's heartland that they were not allowed to burn or stone women.