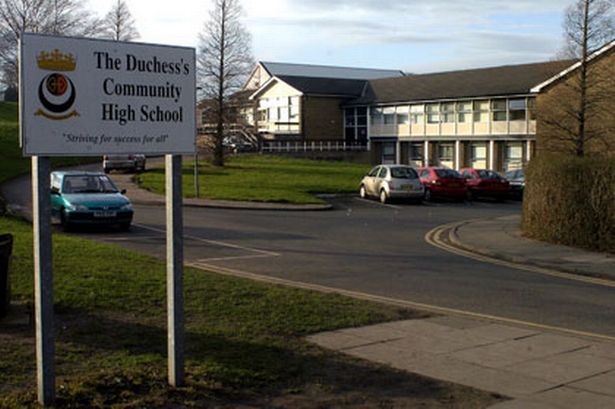 The violent ex-leader of the far right English Defence League is set to give talks on tolerance to schoolchildren. Tommy Robinson – a convicted thug, fraudster and football hooligan – is due to begin his tour within days. But the decision to let him into the classroom has sparked fury with the public.
One parent at a school on Robinson's visit list said: "Given this man's appalling record for thuggery and his history of inciting racial tension, it beggars belief that he is being ushered into classrooms. I am disgusted. What on Earth has he got to say that's worth our children hearing? He should just crawl under a rock and keep quiet."
Robinson, 30, quit the EDL in October, saying he was unable to control some extreme members. He said he had suffered death threats ever since.
He has now joined Islamic think-tank the Quilliam Foundation, which says it aims to tackle extremism. A spokesman said the talks would also be attended by other former members of the EDL. The spokesman added the visits were a continuation of Robinson's "journey away" from the EDL.
One of the first places he will visit is the Duchess Community High School in Alnwick, Northumberland. Louis Spence, head of RE, defended allowing the dad of three to talk to sixth form and GCSE pupils.
He said: "By inviting visitors as diverse as Tommy Robinson, students are given the opportunity to rise to the challenges they will face as adults. There is a moral courage in thinking through difficult issues, standing up for what you believe in, whilst still showing respect and humanity."
Robinson, real name Stephen Yaxley-Lennon, is an ex-BNP member. He founded the EDL in 2009 after Muslims staged a demo as UK troops returned from Afghanistan. Critics say he went on to incite hatred against Muslims in violent rallies.
In September he was arrested at an EDL demonstration in East London attended by 600 people. And in November, Robinson admitted mortgage fraud. He faces sentence this year. Last January he was jailed for 10 months for using someone else's ­passport to go to the US. A week after his wedding in 2011 he was convicted of leading a brawl of Luton Town thugs. He also headbutted one of his own EDL members that year.
---
Doesn't this demolish the argument of those who said Stephen Lennon ("Tommy Robinson") was no longer a threat without the forces of the EDL behind him? Lennon's tactic all along was to distance himself from the street thuggery of the EDL and adopt a cover of moderation in order to promote more effectively what is essentially the same message of bigotry and hatred.
You can understand why schools might fall for this. They are approached by an apparently respectable organisation like Quilliam and asked to provide a platform for a supposed former extremist to explain to pupils why he has renounced extremism. The schools' motives for agreeing to this are no doubt entirely genuine.
So those of us who are outraged at the prospect of a vicious bigot like Lennon being allowed to address pupils should certainly contact the schools where Lennon is due to speak – the Duchess's Community High School in Alnwick in the first instance. But we should avoid being aggressive and explain politely why their decision to invite Lennon is mistaken.
Update:  We have received a prompt response from Duchess's Community High School which states: "Thank you for your email. This speaker has now been cancelled."
Update 2:  You can listen to an interview with Lennon by Catrin Nye of BBC Asian Network here.
Lennon states quite clearly that the whole thing was arranged by Quilliam and that he would be speaking alongside Usama Hasan, Quilliam's head of research. When he spoke to school students, Lennon says, he would try to counter "a distorted message whereby some young kids may believe that what EDL stood for was hating Muslims". He claims that when he was the leader of this gang of racist hooligans, "whether you like it or not, the vast majority of people were agreeing with what I was saying". So, not much of a break with his extremist past there, then.
Lennon complains that the cancellation of his invitation to speak at Duchess's Community High School was an attack by his opponents on his right to free speech. Still, "Tommy" isn't without his supporters. Here is a message of solidarity from an admirer that Lennon saw fit to retweet:

It's worth remembering that Lennon is booked to speak at a number of schools and, so far as we know, just the one school has cancelled.
Update 3:  See "Violent ex-EDL leader Tommy Robinson banned by school after Mirror reveals plans for talk there on TOLERANCE", Daily Mirror, 14 January 2014
Duchess's Community High School head teacher Maurice Hall has sent a letter to parents in which he wrote:
"You may have seen in the press today, or it may appear tomorrow, coverage about a proposed visit to the school on Monday January 20 by an ex-member of the English Defence League, Tommy Robinson. He was going to speak to some students alongside a member of the Muslim community. After further discussion within school this visit has now been cancelled. At the same time we will also be carrying out a review of the policies and protocols that surround invites to outside speakers."
Update 4:  See "Head says Lennon's school visit would have been 'a good opportunity for our students to hear about extremism'", Islamophobia Watch, 16 January 2014