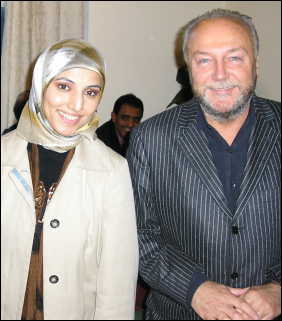 Respect MP George Galloway and the party's leader, Cllr Salma Yaqoob, have today called for an urgent investigation by the Press Complaints Commission into "reckless, inaccurate and inflammatory" claims by several newspapers about the provenance of the gunmen who were responsible for the atrocities in Mumbai, India, last week.
Respect news report, 30 November 2008
---
And good for Respect. The problem, however, is that the Press Complaints Commission has in the past ruled that, unless a specific individual or group of individuals can demonstrate that they have been the victim of "inaccurate, misleading or distorted" reporting, the PCC can do nothing about it. According to this reasoning, the press is free to publish misinformation about an entire community without that community having any redress through the PCC. This ruling is perhaps not unconnected with the fact that, far from being an independent body, the PCC consists of representatives of the major newspaper publishers.