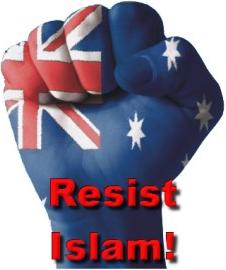 The head of a movement which opposes multiculturalism is rallying troops to target a Buderim church information event on Islam.
St Mark's Anglican Church will screen the documentary The Imam and the Pastor on November 2 at 2pm. The screening will be followed by a forum discussion on Christianity and Islam with community worker Dave Andrews and community activist Nora Amath.
Mike Holt, the chief executive officer of Restore Australia, has circulated an email seeking people concerned about "creeping izlamisation" to attend the meeting with coordinated questions.
The Reverend Jeremy Greaves, the priest in charge of St Mark's, said he was aware Restore Australia planned to attend the meeting but hoped there would be no disruption.
"The whole purpose of the event is that we live in a world where there's lots of different religions and nationalities and unless we talk to one another, division is going to continue," Mr Greaves said. "It's really an opportunity to get together and have a conversation and create a better understanding."
Mr Holt, a Vietnam Veteran who unsuccessfully stood for One Nation in the seat of Fairfax in the federal election, said he and his supporters wanted to ask "quite a few questions about Islam".
"They are going to have an imam there and I'm sure he's going to bring quite a few of his followers," he said. He said he preferred not to outline the questions in advance, although he said he did have queries about the certification of Halal meat.
Mr Holt said six people had confirmed their attendance to him and he had instructed them to be respectful during the meeting. "We don't want any trouble," he said.
Mr Greaves said the only imam Mr Holt would see at the meeting would be in the film, a documentary about a friendship between two religious leaders in Nigeria.
The Imam and the Pastor screening and forum is open to all. Admission is $10, students free. Ticket inquiries to 5445 2060 or 0428 315 763.