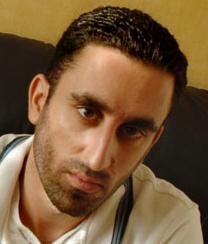 A postgraduate teacher accused of Islamist "infiltration" of the London School of Economics has dismissed the allegations as a "McCarthyite witch-hunt".
Reza Pankhurst, who spent four years in Egyptian prisons for membership of Hizb ut-Tahrir (HT), had anticipated criticism when he began studying for a PhD and delivering lectures to students. HT, which advocates the creation of a Muslim caliphate in the Arab world, is outlawed in Egypt but legal in Britain.
In an interview with the Guardian, Pankhurst, 34, said individuals were being "hounded because of their views", and that dissent from Muslims was being silenced. The LSE has defended his right to "freedom of expression within the law".
Pankhurst insists he is opposed to terrorist violence. He recently spoke about Abdulmutallab, saying he had not been radicalised in London. "What [my accusers] forgot to say was that I spent 10 minutes stressing that any action that targets innocents is prohibited and that there's no justification for it in Islam. [Abdulmutallab] was radicalised by a sense of injustice … by what he saw on the news about Afghanistan and Iraq."
Pankhurst also refuted claims that he helped "groom" another ex-student, Omar Sharif, who blew himself up in Tel Aviv in 2003. "This guy must have been on the course at the same time as me at King's ­College in 1996. I was president of the Islamic Society," Pankhurst said. "Does that mean I was responsible for what he did seven years later? It's neocon nonsense. It's crime by association."
Pankhurst is taking legal advice over "this false allegation", he says.
Such slurs, he said, are a "form of Mc­Carthyism directed against Muslims who speak out" against UK foreign policy. "Do they want Muslims to be engaged in professional fields or would they prefer us to be on benefits? The innuendo, blacklisting and McCarthyite witch-hunts are very counter-productive. I have not said anything which is illegal, or anything that incites violence."