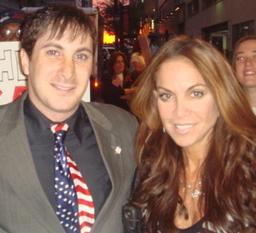 A South Florida imam and his Margate mosque will be the target of a street protest Tuesday night.
Izhar Khan, who has been called "a bright young star" by the president of the Masjid Jamaat al-Mumineed mosque, was arrested and charged last month with conspiracy to finance the Taliban in Pakistan. His father, also a South Florida imam, was also charged, along with two other family members.
Calling for the mosque's closure, a coalition of patriot groups and pro-Israel demonstrators said they will protest outside the building at 7 p.m. Tuesday.
"Given the nature of the arrests, and given the fact that the president of the mosque, as well as other mosque goers, continue to support the Khans, we believe it is necessary and warranted that the U.S. government moves to shut down the mosque," said Joe Kaufman, chairman of Americans Against Hate.
Danita Kilcullen, director of Tea Party Fort Lauderdale, said, "Local citizens are outraged. How can this mosque be allowed to remain open?"
"Those of us who work and live in Margate stand behind our troops in our fight against terrorism, and we must eradicate any group, including the MJAM, that supports the Taliban and other terrorist organizations," said Patrick Laffey of Citizens of Margate.
Sunshine State News, 5 June 2011
Izhar Khan pleaded not guilty at a court hearing on Friday. The possibility that Khan might actually be innocent of the charges against him obviously doesn't cross the minds of Kaufman and his allies.