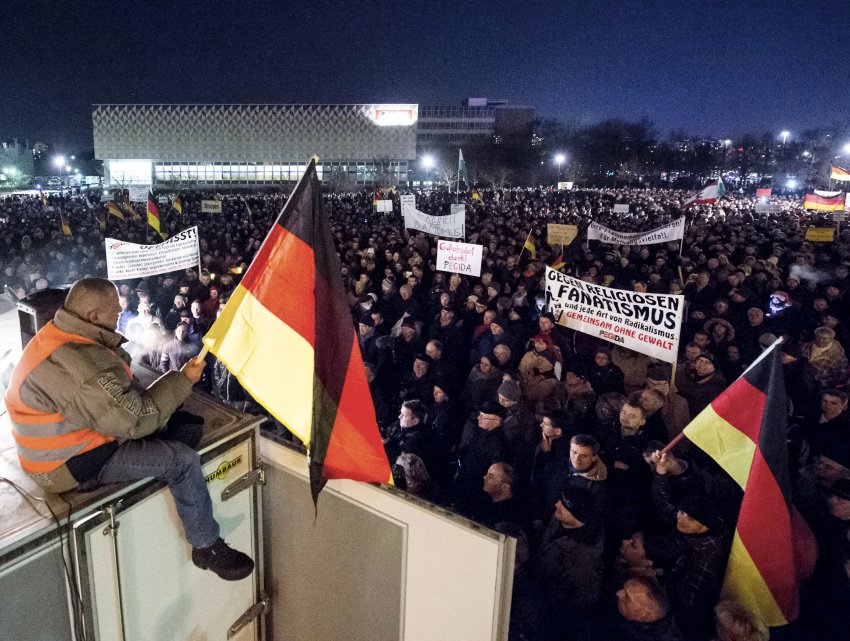 Thousands of people demonstrated in downtown Dresden on Monday night in a rally organized by a group calling itself "Patriotic Europeans against the Islamization of the West," while thousands more protested against them.
Police in the eastern city said the 10,000-strong rally by the group known by its German acronym PEGIDA, and the counter-demonstration by about 9,000 others, were peaceful.
The Monday-night demonstrations PEGIDA has organized in Dresden have grown in the past two months from around 200 at the initial match.
Past protests have drawn praise and support from neo-Nazi groups, but speakers sought to distance themselves from that, saying they were protesting against Islamic extremism and perceived abuses to Germany's asylum system, but not against asylum seekers or Muslims in general.
On PEGIDA's Facebook page, organizers urged supporters to "bring your friends and neighbors and let us show the counter-demonstrators that we are not anti-immigrant and not anti-Islam."
Related demonstrations attracted fewer demonstrators, with about 600 protesters and 500 counter-protesters showing up at a rally in Berlin, and about 450 protesters and 700 counter-protesters at another in Duesseldorf, police said. No significant incidents were reported in either city.
Associated Press, 8 December 2014
See also "Minister condemns Dresden anti-Islam demo", The Local, 9 December 2014
And "In German city rich with history and tragedy, tide rises against immigration", New York Times, 8 December 2014