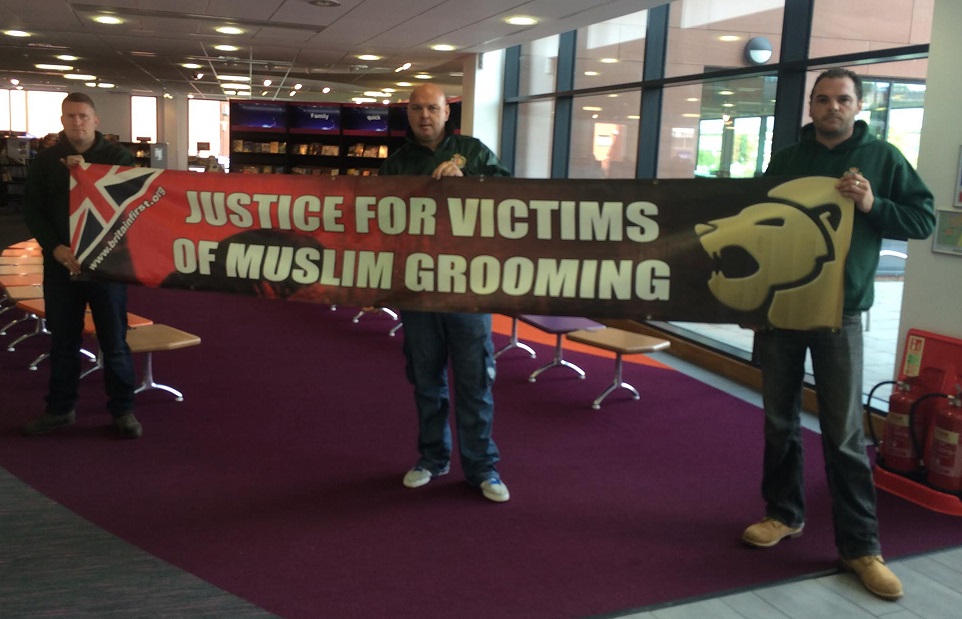 Two of the most high-profile far-right groups in the UK have reacted to the publication of a report into child abuse in Rotherham.
The report revealed more than 1,400 children in the South Yorkshire town were abused over a period of 16 years by "mainly Asian men", due to a series of failures by the authorities. The report by Prof Alexis Jay has led to increasing calls for South Yorkshire Police Commissioner Shaun Wright to resign for the abuse which occurred while he was head of child services from 2005 to 2010.
Following the release of the report, the Doncaster and Rotherham branch of the English Defence League (EDL) staged a minor protest outside Rotherham's police station demanding the resignation of Wright. The group previously staged a demonstration in Rotherham in May against the "ideology of Islam". The demonstration outside the station eventually died down and police confirmed no arrests were made.
Britain First, described as the "probably the only group experiencing growth on the far right", also staged a demonstration at the council building in Rotherham against victims of "Muslim grooming". Britain First, which came into prominence after staging a series of "invasions" at Mosques across the UK, described how it "stormed" the building as part of its new campaign in the town "against the council, the police and social services". The group said it managed to unfurl a banner inside the building before being escorted out by police.
Britain First also announced it is considering putting forward a candidate in Rotherham in next year's by-election. There is an opening seat in the area following the resignation of former Labour MP Denis MacShane, who was jailed for submitting false expenses. A spokesperson said: "The Britain First leadership team is urgently seeking the views of our members and supporters for an important question."
International Business Times, 28 August 2014
Update:  See also "English fascists have descended on Rotherham's sex abuse scandal", Vice, 1 September 2014