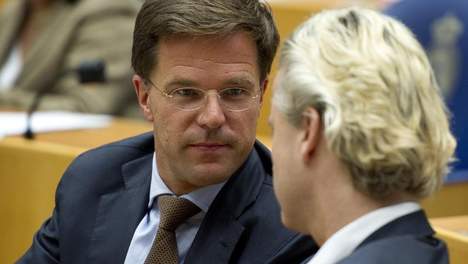 Prime minister Mark Rutte on Friday condemned Geert Wilders, leader of the coalition's PVV alliance partner, for describing mosques as "palaces of hate".
Wilders used the term in an interview with the Telegraaf newspaper shortly after the Norwegian shootings. Rutte told a news conference that Wilders' comment was "terrible" and went too far. It was an extremely inappropriate remark, the PM said.
The PVV leader was mentioned 30 times in the manifesto left behind by gunman Anders Breivik. In the interview, Wilders said the left is out to demonise him by trying to connect him to shootings.
Rutte told reporters it is wrong to try to connect Wilders to the shootings. And while calling for the debate to be carried out with respect, he said he had no intention of limiting anyone's right to say what they want. "Every bird sings its own tune," Rutte said.
Considering that Wilders made this disgraceful comment nearly two weeks ago, and that Rutte has been under pressure ever since to condemn it, you can only say – about time too.