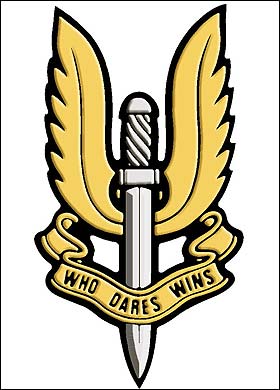 A Muslim soldier attached to the SAS was branded a "terrorist" and "Paki" by comrades on a tour of duty in Afghanistan, an employment tribunal heard. The London-based serviceman, born in Britain and of Pakistani origin, also claimed he was throttled in an attack by an officer while on active service.
The RAF medical officer, who was only referred to as AB for legal reasons, was attached to the specialist commando unit for two months in 2007 for a top-secret secondment.
He claims that while in Afghanistan he was subjected to racist taunts and a physical attack. Then when he returned to the UK his complaints of racial harassment and bullying were not properly investigated because of a "cover-up", it was alleged.
Two senior officers, a sergeant and a major, were said to be at the heart of the allegations.
Most of the evidence at the Central London Employment tribunal has been given in secret on security ground, but some details were given in public for the first time at the hearing, where AB is suing the Ministry of Defence for racial discrimination.
An inquiry into his complaints has yet to be completed after more than two years, the tribunal heard. The MoD denies discrimination, and the hearing continues.