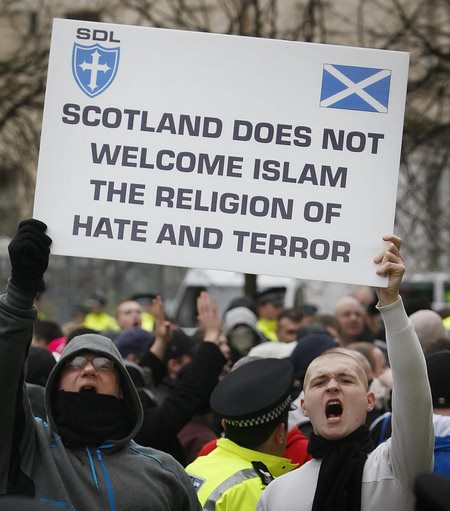 Ministers have condemned prejudicial behaviour as "completely unacceptable" following the publication of new figures on hate crimes.
While there was an overall reduction in racial and religious hate crime in 2012/13, statistics show a rise in anti-Islamic charges and those relating to disabled people, compared with 2011/12. The figures were revealed in a series of reports on hate crime, religiously aggravated offending and the first annual statistics from the Offensive Behaviour Act.
Charges where conduct was derogatory towards Islam totalled 80 in 2012/13 compared with just 19 the previous year, however 57 of these were from one event, the Campaign to Welcome Refugees march in Glasgow, where there was a counter demonstration by the Scottish Defence League (SDL).
The figures were published as Alex Salmond held talks with representatives of the Muslim Council, where they discussed the latest findings and the First Minister reaffirmed the Scottish Government's commitment to tackling racial and religious hatred and all forms of prejudice.
See also "Sharp increase in anti-Islamic hate crime put down to single SDL march", STV, 14 June 2013