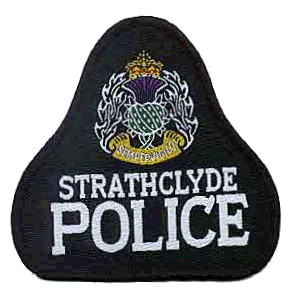 Scotland's first Muslim Police Association has been launched in Glasgow. Strathclyde Police Muslim Association will look at boosting the recruitment and retention of Muslim officers. It will also aim to improve understanding of the faith with the public and tackle "Islamophobia".
Scotland's first Muslim police officer, Pc Amar Shakoor, will act as chair of the newly-established group, which aims to recruit up to 50 members. Pc Shakoor said the Strathclyde force employed about 55 Muslim police officers and civilians, who he hoped would become involved.
"We hope that the association will help to recruit more officers and civilian staff for Strathclyde Police from a Muslim background," he said. "The aim is to build bridges with the Muslim community and work better with all people for the future."
First Minister Alex Salmond, who attended the launch, described it as a "significant step forward in strengthening relations between Strathclyde Police and Muslim communities".
"Scotland's diversity is one of its greatest strengths and it's important we encourage dialogue and partnership across all faiths if we are to make Scotland a safer and stronger society," he said. "The association is a positive step towards making Strathclyde Police more effective in understanding and responding to community concerns."
See also Scottish Government news release, 3 December 2008
---
There's one person who won't be happy at this news: "According to Munira Mirza, the Mayor of London's adviser on cultural affairs, by creating a separate tier of police to liase with Muslims, it encourages many of them to believe that they cannot approach non-Muslim officers with their culturally-specific problems: 'this reinforces tribalism and division, rather than helping us to overcome it'."
Given Boris Johnson's newly discovered commitment to diversity, you do wonder why he saw fit to appoint as his director of culture someone who publicly condemns the self-organisation of minority communities as "tribalism". Does this reflect his administration's view of the role played by the Association of Muslim Police in the MPS?