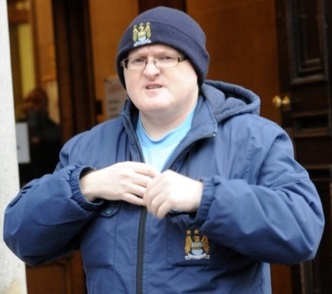 A man has been jailed for posting a Facebook comment about burning down a mosque in the wake of soldier Lee Rigby's murder. Derek Phin, 46, posted the comment because he believed the soldier's killers were being protected by the authorities following the attack.
Fusilier Lee Rigby was off duty in southeast London when he was attacked and killed on May 22 last year. Radical groups then tried to exploit the soldier's murder, resulting in attacks and protests against the UK's muslim community.
Phin, from Aberdeen, posted a comment on Facebook stating Edinburgh Central Mosque should be burnt down on July 2 during a counter demo. The post on a page belonging to the Scottish Defence League read: "Burn the mosque down when the meeting is ongoing."
The mosque was due to be packed at the time for a meeting organised by pressure group Unite Against Fascism in response to extreme right wing protests.
Police confronted Phin at his home in Aberdeen on September 4 after receiving a tip off about the comment. He later admitted making the post online and stated to officers that he was a member of the Scottish Defence League. Phin pled guilty to posting the threatening and abusive remark with religious prejudice during a previous court appearance.
Sheriff Annella Cowan sentenced him to a year in prison at Aberdeen Sheriff Court on Friday. She said: "Justice in this country is measured and considered. Everyone in this country is entitled to the same freedoms and protections.
"You have abused what you think is your right to free speech to threaten the safety of innocent people in their place of worship because of your mistaken understanding of what they or their co-religionists stand for. Nothing other than a prison sentence is appropriate."
Phin posted the threatening and abusive remark on the social network last June.
Defence agent David Sutherland said Phin had led an isolated life living with his parents and had a "past-time" of looking at examples of extremism online.
Mr Sutherland said: "The comment came from what he thought extremists had done over a number of years. His response was to post this comment. He's not accessed any of that since this case last called. My client accepts it was unacceptable and inexcusable. He has already lost his job because of that."
See "Anti-Muslim backlash after Woolwich (updated)" here.