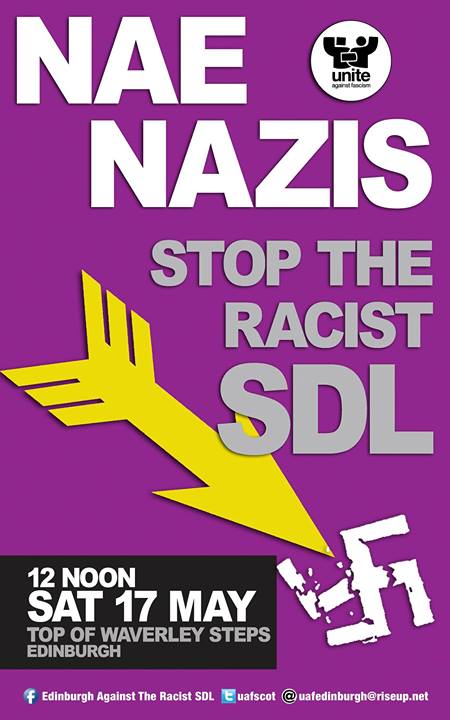 Members of the far-right Scottish Defence League are planning a wreath-laying ceremony in memory of murdered soldier Lee Rigby in the centre of Edinburgh tomorrow.
Up to 100 SDL activists are expected to take part in the lunchtime event outside the Scottish Government building in Regent Road, marking the first anniversary of the brutal killing near the Royal Artillery Barracks in London. Two men are serving life sentences for hacking Drummer Rigby to death.
But campaign group Unite Against Fascism has accused the SDL of using Lee Rigby's murder to promote a message of hate and spread racism. And it is organising a counter-demonstration in nearby Waterloo Place. from 12.30pm.
Malcolm Chisholm, Labour MSP for Edinburgh Northern and Leith, said: "It is absolutely wrong to exploit the memory of Lee Rigby in this way, as his family have made clear. The racist hate of the SDL must be challenged and rejected at every opportunity."
Edinburgh Central SNP MSP Marco Biagi described the planned SDL event "nothing short of repugnant".