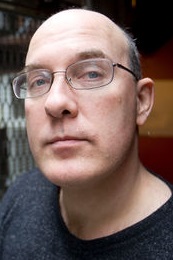 Sentencing has been delayed in the case of a hate-mongering Toronto man convicted of a charge rarely laid in Ontario courtrooms.
Eric Brazau was found guilty in February of willfully promoting hatred against Muslims, a charge that was laid only after police and the Crown attorney received consent from the deputy attorney general. He was scheduled to be sentenced Monday, but due to court scheduling conflicts, it was put over until Wednesday.
The hate charge stemmed from incidents in September 2012, in which Brazau handed out home-made flyers, on which he wrote the words, "They are here and breeding," with an excerpt from the Qur'an beneath it, which read, "Kill them wherever you find them."
The flyers included photos of men, women and children dressed in tradition Muslim garb, including one photo of a Toronto man and his wife as she pushed a stroller. "As well, this side of the flyer contained a graphic representation of a skeletal pregnant woman wearing a hijab – her belly is a bomb with a lit fuse," Justice Ford Clements wrote in his February judgment.
On the other side of the pamphlet were "a number of graphic images… (that) associated the Islamic religion and the prophet Muhammad with pedophilia, bestiality and Satanism," Clements wrote.
Brazau was also convicted of criminal harassment and mischief, after blocking the path of the Toronto man shown in his flyer and photographing him as he attempted to walk down a pathway. Court heard Brazau had on an earlier occasion confronted the same man and called him "a terrorist."
Given that Brazau was on probation for a previous conviction at the time, he was also charged with – and ultimately convicted of – breaching his probation by not keeping the peace.
Court heard that not only did Brazau distribute his flyer in a downtown YMCA, but he also handed it out to Muslims, including a man at a downtown business office, a taxi driver who was parked near his child's elementary school while "dressed in Muslim garments," and women walking along a sidewalk while dressed in hijabs.
Police seized several voice recordings Brazau had made from his interactions with people on the street, including one in which he "made a comparison between Muslims, Nazis and members of the Ku Klux Klan."
"Brazau argued that while the flyer contained images that were offensive and in bad taste, they did not or were not intended to instill '…detestation, ill will, enmity and malevolence in another,'" Clements wrote. "Brazau submitted that he was entitled to offend and insult others without fear of retribution or criminal sanctions."
But Clements disagreed. "These images (on Brazau's flyer) not only represented vilification but detestation or intense dislike of Muslims and their religion. They represented a level of bigotry in the sense of demonstrating prejudice, insensitivity and intolerance towards Muslims and their religious values," Clements wrote in his judgment.
"Objectively these images were not designed to promote dispassionate debate and informed discussion about the values, myths and failings of Islam. These images were designed to promote the idea that Islam, and therefore all Muslims who followed this religious tradition, believed in terrorism, bestiality, Satanism, pedophilia and spousal abuse. The promotion of those ideas was likely to produce enmity, scorn, ill will and malevolence on the basis of group affiliation."
Brazau "knew that the material he was distributing would deeply wound and anger Muslims," Clements continued. "When I consider the contents of his speech, the content of the flyer and the evidence of the witnesses to whom he interacted or delivered flyers, I conclude it was his conscious purpose to promote hatred through the distribution of his flyer and the comments he made when distributing the flyer."
Brazau has spent 11 months in pre-trial custody, plus three months for breaching his probation, before he was released on bail. Brazau said outside court Monday that no sentence would deter him from continuing to spread his sentiments about Islam.