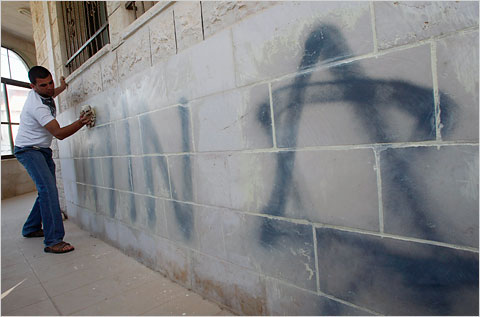 More than 300 olive trees were uprooted and two cars set alight in the West Bank village of Hawara in the early hours of Wednesday morning.
Stars of David and the word "Mohammed," as well as racist slogans, were also sprayed in Hebrew across the town, including on the walls of a mosque.
A military official told Army Radio that the army suspected settler violence against Palestinians, part of some settlers' policy of imposing a "price tag" on a government order to freeze Israeli construction in the West Bank.