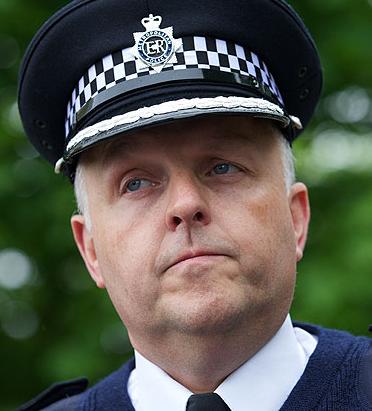 There has been a sharp rise in the number of attacks against Muslims, a senior officer in Britain's biggest police force has said.
Commander Simon Letchford said abuse of Muslims may be more widespread than figures suggest as a result of under-reporting and the Metropolitan Police had stepped up security at some Islamic centres. He said around eight Islamophobic incidents a day were taking place in the capital every day, up from the usual rate of a single daily incident.
Mr Letchford urged Londoners to "stand shoulder to shoulder" in response to the murder of Drummer Lee Rigby in Woolwich.
Four teenagers have been arrested on suspicion of arson in connection with a fire at an Islamic boarding school in Chislehurst, south east London on Saturday evening. The fire happened just days after an Islamic centre in London's Muswell Hill was burnt to the ground amid suggestions it was a racist attack.
Mr Letchford told BBC Radio 4's Today programme: "We have put additional police resources outside a number of premises which we think are vulnerable."
He added: "Clearly this is a time for Londoners to come together after the tragic murder of Lee Rigby and we would encourage people to remain calm, to provide information to us on anybody who they believe is carrying out these criminal acts. We will do everything we can both to protect premises but also to bring to justice those who break the law."
Mr Letchford said the police had "definitely seen an increase" in the number of incidents.
"We normally have about one Islamophobic crime a day across London, we have seen around eight a day," he said. "But we know it's under-reported, and we would encourage communities to report incidents and concerns to us so that we can get a real sense of the level of attacks, the level of concerns and provide an appropriate police response."
The attacks mainly involved verbal abuse, but some had been more serious, he said.
"Predominantly it's name calling, it's minor criminal damage but on some occasions, like the two arsons we have heard of, there are serious crimes. We have had a number of attacks and assaults but on the whole it tends to be name calling, normally against individuals who are at a particular location or wearing a particular style of dress which draws attention to them.
"This is a time for London to come together, we have to stand shoulder to shoulder. We can't allow these sorts of incidents to divide us. I would encourage people to report concerns to the police, to work with us, and collectively as Londoners we will defeat these individuals."