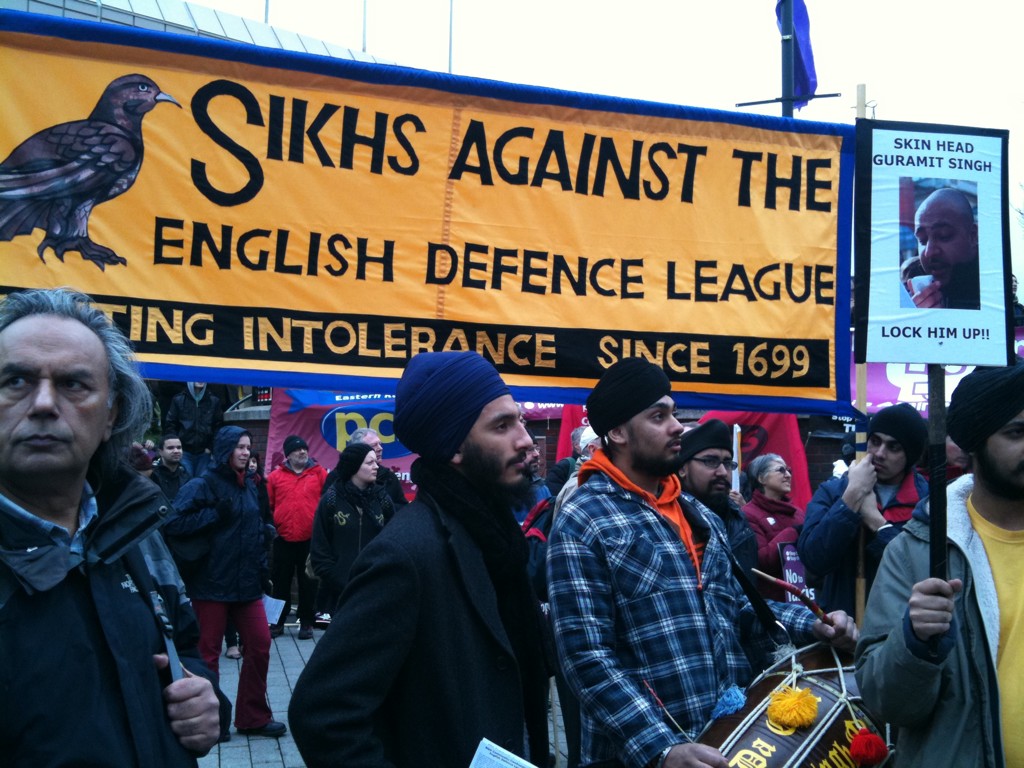 Sikhs opposed to the English Defence League (EDL) have issued an ultimatum to Guramit Singh, spokesperson for the EDL who claims to be of Sikh heritage. The ultimatum calls for Guramit Singh from Nottingham to publically denounce and distance himself from the EDL by the end of the Vaisakhi festival.
Vaisakhi is a Sikh religious festival that falls on April 13 and it is one of the most significant occasions for the Sikhs, commemorating the establishment of the Khalsa (martial Sikhism) in 1699 by the 10th Guru of the Sikhs, Guru Gobind Singh ji. This year will mark the 312th anniversary of this auspicious occasion and will be celebrated globally with recitals of religious hymns and prayers for world peace.
Should he (Guramit Singh) fail to do so the community will appeal to the highest political authority of the Sikhs, the Akal Takht in the holy city of Amritsar, Punjab, India to formally request excommunication orders for him to be permanently expelling from the Sikh faith for bringing it into disrepute.
The excommunication order, if passed could mean the EDL member being permanently shunned from all aspects of the Sikh community, although that would be an ultimate sanction.