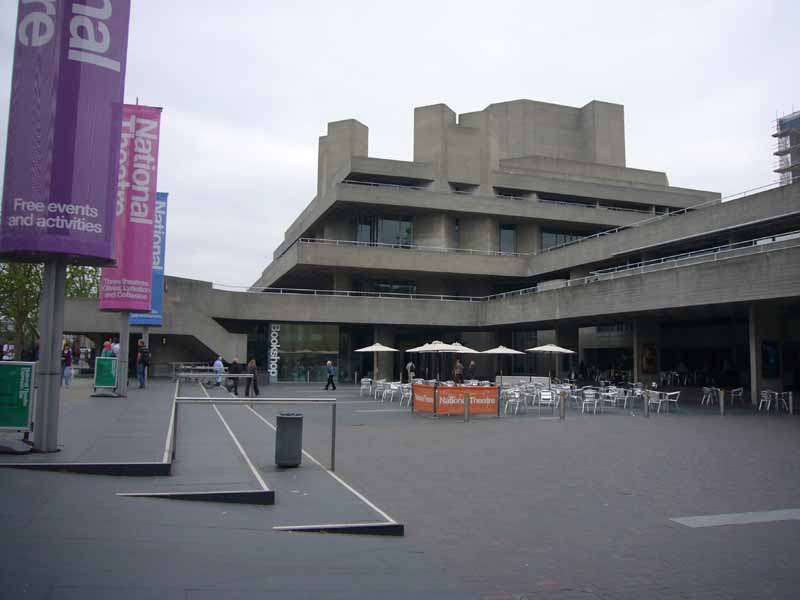 It has incestuous, pig-breeding, drunken Irishmen, snooty Frenchmen, farcical Jewish anarchists and the animated presence of a mad mullah ranting about how women must be subservient to men. It reminded the Daily Telegraph of the Carry On films and the London Evening Standard of "the slick, cruel, abusive style that Bernard Manning perfected ages ago".
Its director and writer may well have anticipated controversy, but shortly after opening at the National Theatre, England People Very Nice, a new play by the award-winning dramatist Richard Bean about successive waves of immigration to the east end of London, has been labelled racist and offensive by the communities it portrays.
A delegation of writers and community activists from the East End will meet on Friday with Nicholas Hytner, the National's director who is also directing the play, to protest against what they regard as a caricature of Britain's racial history.
"The National represents modern Britain, and in particular London, and I don't see how Muslims can identify with the National Theatre when it puts on this kind of racist work," Hussain Ismail, a playwright from Bethnal Green who has demanded the meeting with Hytner, told the Guardian. "I have been going to the National for 20 years, but I don't see how I can identify with a place that stages what I see as a personal attack on me and the community I belong to. I've been telling everybody I know to go and see it, so they can see how bad it is, unfortunately, and to see what the level of debate is around multiculturalism at our national theatre."
Rabina Khan, a novelist from Tower Hamlets who was invited by the National to take part in a panel discussion about the play as a representative of the Bangladeshi community, said she was concerned by the script. She will see the play next week. "I don't want to rush to judgment, but from reading the script it feels to me that the play belittles people. Of course as a writer this is [Bean's] interpretation and by all means he is entitled to express himself. But he is having a laugh at my community. This must be his way of being funny, to belittle other communities. I would like to know why Nicholas Hytner wanted to do it. It leaves you with the sense the Irish are all wife-beaters and the Bangladeshi all jihadis."
In an interview this week, Hytner said: "I get a little suspicious when everybody likes something. I start to think: 'Are we getting bland?'"
---
Well, we haven't seen the play either, so we can't offer an opinion on it. However, we would note that Hytner was one of the most vehement, and ignorant, opponents of a law penalising the incitement of religious hatred.
Read press release by EQUAL PLATFORM here.
See also Socialist Worker, 14 February 2009
For Nicholas de Jongh's review of the play ("I have never had a more uncomfortable or unpleasant experience at the National Theatre than at the premiere of Richard Bean's England People Very Nice. I hated this gross, cartoon history of English reaction to four centuries of refugees arriving in London's East End…. I am all for withering satire. I approve of bad taste and comic mischief, but in the sensitive field of immigration, it seems irresponsible to fan the ever-ready flames of prejudice by characterising the broad mass of refugees in Bean's simplistic manner: the odd Muslims, for example, appear as muggers and drug-dealers, and rejoice that 9/11's catastrophe has come to pass") see the Evening Standard, 12 February 2009