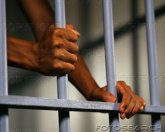 The Prison Service's attempts to curb the growth of radical Islam in jails by restricting communal prayers and reading of the Qur'an during work breaks are exacerbating the problem, according to the first in-depth study of Muslim prisoners. The research, based on interviews with 170 current and former Muslim prisoners, also reveals that bans on access to certain TV programmes and newspapers in high-security prisons have also backfired.
The four-year research project by Aberdeen University anthropologist Gabriele Marranci also finds that a small minority of former young Muslim offenders are vulnerable to recruitment by militant organisations as a result of their prison experiences. "I found no evidence to suggest that the Muslim chaplains are behaving or preaching in a way that facilitates radicalisation," said Dr Marranci. "On the contrary, my findings suggest that they are extremely important in preventing dangerous forms of extremism. However, the distrust that they face, both internally and externally, is jeopardising their important function."
The research shows that Muslim prisoners were subject to stricter surveillance than other inmates, especially when they adopted religious symbols such as beards, veils and caps: "Growing a beard is, in almost all establishments I visited, interpreted as 'radicalisation' of the individual," said Dr Marranci, a lecturer in the anthropology of religion. He warns that the continuing atmosphere of suspicion surrounding Muslim prisoners increases a sense of frustration and depression which a strong view of Islam can help to overcome.