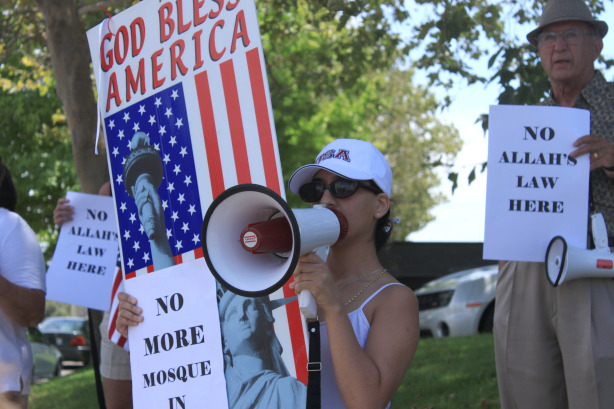 Temecula city officials are recommending the Planning Commission approve a proposed mosque that has divided the city and thrust it into the national debate over Islam.
A report issued Wednesday comes as the five-member commission prepares to hear an application for the 24,943-square-foot, two-story mosque sought by the Islamic Center of Temecula Valley. The public hearing is set for 6 p.m. Wednesday at City Hall, 43200 Business Park Drive, Temecula.
Planned for the southwest corner of Nicolas Road and Calle Colibri, the mosque with Mediterranean architecture and two minarets is one of several across the nation that have encountered strong opposition.
Critics say the mosque, which would be built in two phases, could become a refuge for Islamic extremists who want to impose strict, religious-based Shariah law nationwide. Speakers at anti-mosque rallies have warned that Muslims have a covert agenda to turn America into an Islamic state.
Supporters, including local clergy of other faiths, have denounced such talk as misleading and intolerant. They say the Islamic center has been in the community for 12 years and its members are ordinary citizens who shun terrorism and simply want a bigger worship space.
The city's report doesn't address the mosque from a political or religious standpoint. Rather, it analyzes the mosque's site plan, architecture, landscaping and its potential effect on the environment and traffic.