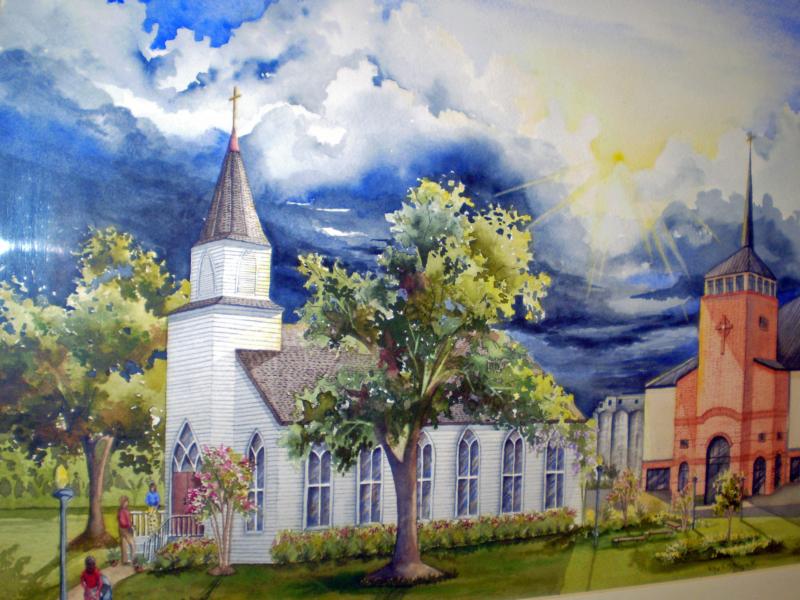 Last night, September 22, the town of Katy, typically known for high school football and achievement in public education, played host to an event featuring the nationally divisive discussion about the perceived peril that Islam poses against traditional Judeo-Christian values in America.
The gathering, sponsored by First Baptist Church of Katy, featured president of ACT! for America Education Brigitte Gabriel speaking on the proposed threats that Islam poses to the United States.
Dr. Randy White, Senior Pastor of First Baptist, said the event was an "educational venture to help First Baptist members and people in Katy understand the radical Muslim agenda out there threatening Judeo-Christian values."
Attendees shared that Ms. Gabriel spoke in characteristically blunt tones and unsurprisingly held nothing back in presenting her perspective on Islam in America. Painting broad strokes across history and the globe, the ACT! for America Education president argued that radicalism is at the core of Islam and that the radical Muslim agenda has survived for 1400 years and is now persistent here in the United States. Speaking from her perspective as a Lebanese born Christian now living in America, Ms. Gabriel called for political measures to halt the suggested agenda of radical Muslims to enforce sharia law in the United States and repeatedly stated, "I've already lost one country, I do not want to lose another."
Her speech was welcomed with strong applause, and at one point a standing ovation, by a crowd of some 500 attendees from the Katy community.
However, Ms. Gabriel's visit did not garner positive reception alone. The Houston Press's Richard Connely decried the event with a tongue-in-cheek article in which he stated: "If you're wanting to hear a bigoted, pathetically overbroad stereotyping of a religion and a culture, what better place to go to than a church?"