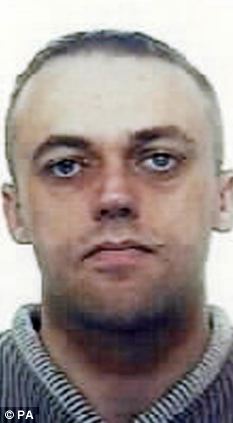 This is the first picture of the neo-Nazi planning terrorist attacks using one of the world's most deadly poisons. Ian Davison intended to use ricin poison to target Muslims, Jews and blacks in an extreme right-wing plot. The 41-year-old pleaded guilty to preparing for acts of terrorism and producing a chemical weapon and is awaiting sentence.
His son Nicky Davison, 19, was convicted of possessing so-called "terrorism manuals" at a trial at Newcastle Crown Court last week.
Both had set up right-wing group the Aryan Strike Force and talked of "overthrowing" the Government, because they believed it had been taken over by Jews.
Documents found on two computers at the home in Annfield Plain, County Durham – which Nicky Davison shared with his mum and siblings – were called The Anarchist's Cookbook and The Poor Man's James Bond.
These "manuals" included details on how to make deadly ricin, bombs, explosives, detonators, guns and silencers. Father and son were remanded in custody and will be sentenced on May 14. Detective Superintendent Neil Malkin, the officer who led the investigation, said the racist gang was fully intending to use the deadly ricin.