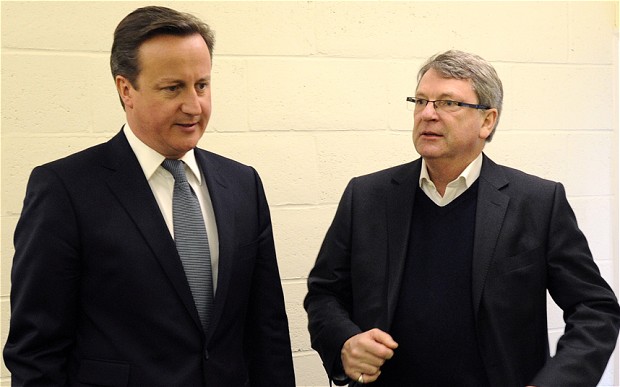 Lynton Crosby, the Tories' election guru, believes that David Cameron has little to gain from adopting a tougher stance against Israel, according to a senior figure.
Tory MPs fighting to hold marginal seats with significant Muslim populations have been among those urging Mr Cameron to issue an outright condemnation of Israel's actions in Gaza.
Andrew Stephenson told The Times last week that he had received more than 500 emails from residents in his Pendle constituency, almost all raising concerns about the proportionality of Israel's response.
The resignation of Baroness Warsi caused despair among some Conservative members of the government. "Cameron has just blown us the election," one said. "This will lose us nearly all our ethnic support in the north and in seats like Luton."
Mr Crosby, however, is said to believe the electoral impact of Gaza is overblown. "Lynton says there are hardly any of our marginal seats where the Muslim vote will be a decisive factor," a senior Tory said yesterday.
Lady Warsi's departure heightens tensions between those who believe that Mr Cameron has abandoned efforts to make the party more representative and those who say that winning the next election is the overriding priority. Research by the British Future think-tank suggests that the Conservatives attract only 16 per cent of support from Britons who are not white.
The impact of the "ethnic gap" will rise with the increasing proportion of ethnic minority voters. Of the 3.5 million Britons eligible to vote for the first time next May, 621,000 will be from Asian, black, mixed-race or other ethnic minority backgrounds.
It is a gross mistake, say strategists, to treat non-white voters as a homogenous bloc. The Conservatives believe they have made the most in-roads into the Indian Sikh and Hindu communities. Senior figures acknowledge, however, that those Britons with a Pakistani heritage are among the least attracted to the Conservative brand.
"With British Pakistanis you've got all the negatives about the Conservatives, overlaid with anger at what is perceived to be double standards about the treatment of Muslims abroad," a Downing Street adviser said.
An analysis of marginal seats by Ian Warren, author of the Election Data blog, shows that only one of the top 50 seats with the highest number of Muslim voters is a Conservative target, suggesting Mr Crosby may be right.
However, that ignores the wider effects of a motivated bloc, say some Tories. "What Lynton doesn't get is that this could help the Lib Dems keep part of their vote that we need to go to Labour in some Lib Dem/Tory marginals."
---
See also Adam Bienkov, "Tory campaign chief tells Cameron to 'ignore Muslims'", Politics.co.uk, 6 August 2014
And "Lynton Crosby told Boris Johnson not to waste his time chasing votes from 'f****** Muslims'", Islamophobia Watch, 18 November 2012
Also "Lord Ashcroft is worried that people might see Lynton Crosby's anti-Muslim rant as racist – because they 'will not appreciate that Muslim is a religion not a race'", Islamophobia Watch, 25 November 2012